ContemPRO
Laptop Bike Messenger, up to 14.1-Inch/MacBook Pro 15 - Navy
The hipster Laptop Bike Messenger from EVERKI offers durability, stability, comfort and protection for urban cyclists and commuters alike. This bag offers a large, open space in the main compartment for quick and easy access, and lots of organizational options too. Your commute to the office just got a lot cooler.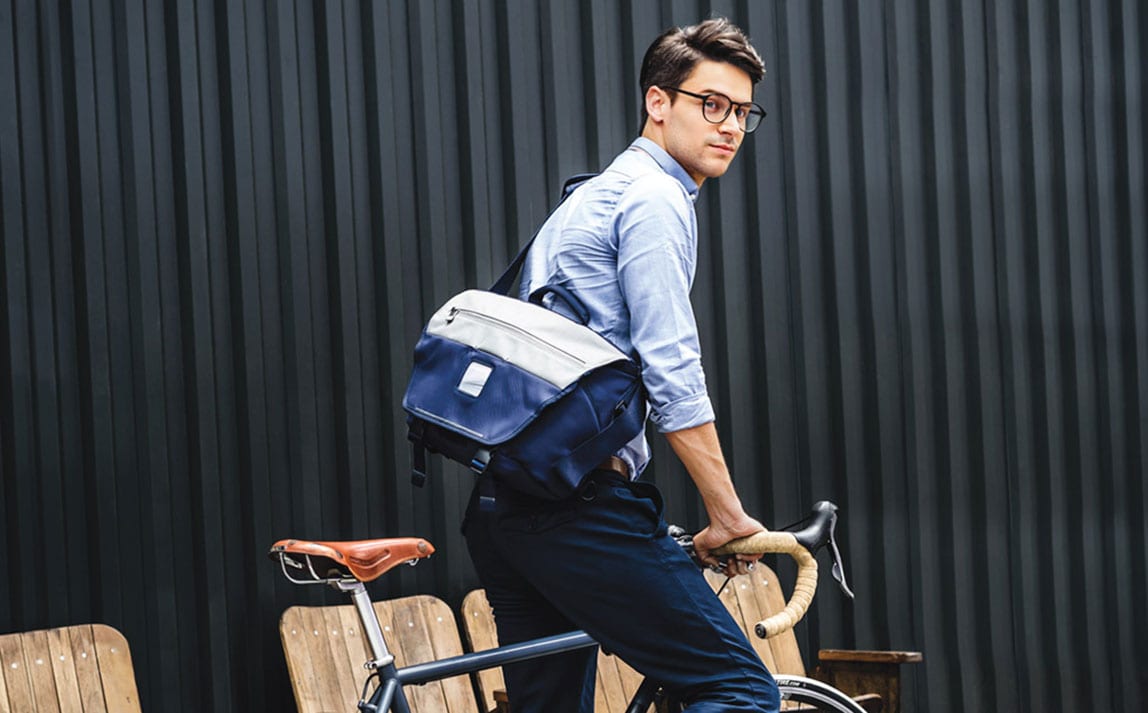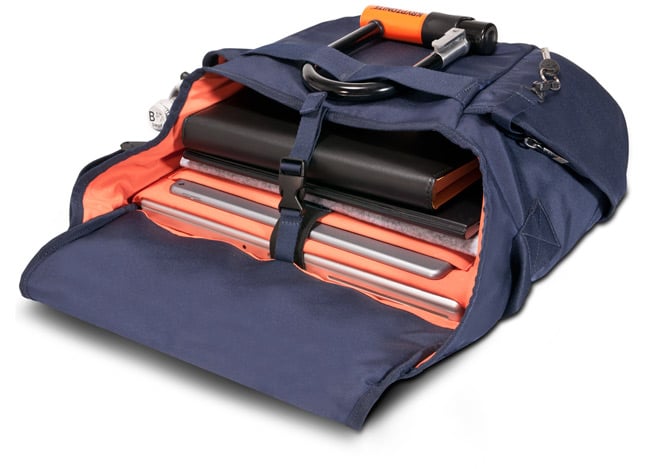 The Laptop Bike Messenger
The Laptop Bike Messenger from EVERKI is the original hipster bag for an urban setting. More street-smart than a backpack, the messenger has a stylish, metropolitan flair and is perfect for carrying multiple devices. The cross-body design gives complete hands-free capability, while giving you open access to your things without removing the bag. And, like all EVERKI bags, we've designed the Laptop Bike Messenger so you can store just what you need within reach, with multi-functioning side pockets that accommodate a water bottle and keys and a quick-access pocket on the large front flap. You'll also find the large and free-flowing main compartment big enough for a jacket, books and legal-sized folders; as well as multiple slots, pockets and pouches to keep things neat and organized. Urban style that's office-ready.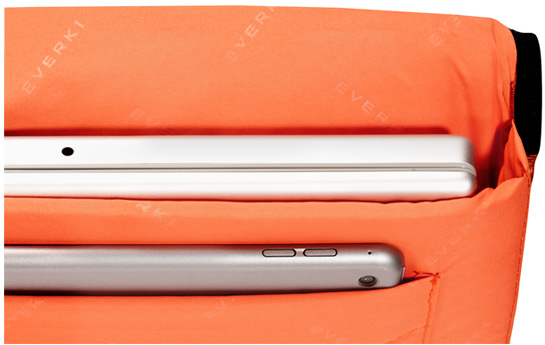 Dedicated pockets for laptop and tablet
You often find yourself toting both a laptop and a tablet when you commute to the office every day. The Laptop Bike Messenger is designed with this functionality in mind. The bag offers an individual pocket for a laptop, as well as a dedicated pocket for today's larger tablets. The laptop pocket is padded on the bottom, front and back to safely secure your device from bumps and knocks – and the tablet pocket is also padded to prevent scratches. So whether you're riding around town on a bike or taking the train, your laptop and tablet are safe in the ContemPRO Laptop Bike Messenger.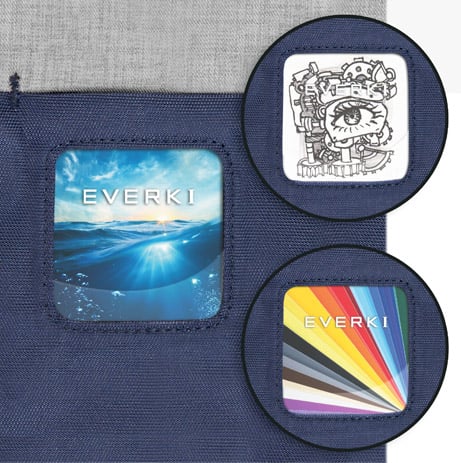 Personalizable window
In every area of your life, you want an outlet of self-expression, even in your business bag; so we crafted the ContemPRO series just for that. Like every bag in the ContemPRO series, the Laptop Bike Messenger has a personalizable window on the front of the bag that can be customized. The bag comes with a set of images, so choose the image you like or design your own to match your personal style. The window on the front of the bag helps you do what you always do – stand out in a crowd.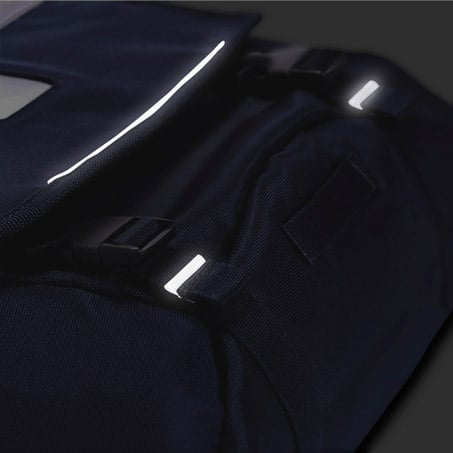 Loops and strips for safety and security
Safety and security are not overlooked on the ContemPRO Laptop Bike Messenger. You wouldn't ride your bike without taking a security lock along, so we designed a place on the Laptop Bike Messenger to conveniently hang your U-lock for easy storage. It keeps your lock out of the way, and won't bump and bang into your laptop, since it's not in the main compartment with your technology. There's also a light holder on the bottom of the bag to hang your blinky light, and reflective strips on the front flap and straps for improved visibility when riding at night.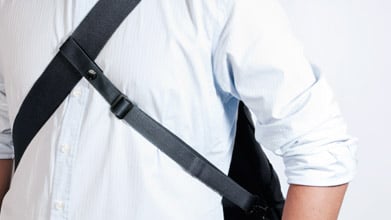 Stabilizing cross-body strap
Messenger bag slipping while you ride your bike? Not with the ContemPRO Laptop Bike Messenger. We've added a cross-body strap to stabilize the bag. It attaches at the bottom of the bag and connects to the bag strap to help keep the bag in place while riding.
Trolley handle pass-through
When you're traveling with many bags, the trolley handle pass-through on the back of the Laptop Bike Messenger allows you to double your efforts. Simply slip the bag onto the handle of your roller luggage and you're ready to wheel through the airport.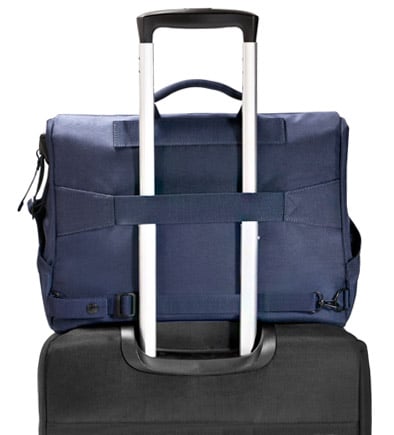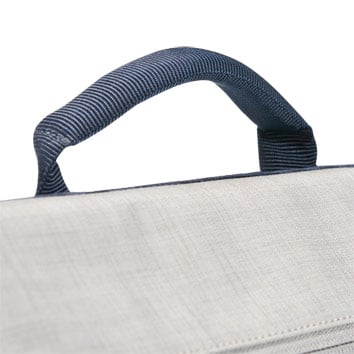 Padded carry handle
Sometimes you prefer to carry your bag rather than wear it. The Laptop Bike Messenger is designed with a padded carry handle; so it's easy and comfortable to carry your bag in one hand.
High-contrast lining
All EVERKI interiors are stylish, high-contrast orange because we know how frustrating it is to mistakenly leave a compartment unzipped, and how difficult it is to organize against a black background. Savvy and stylish.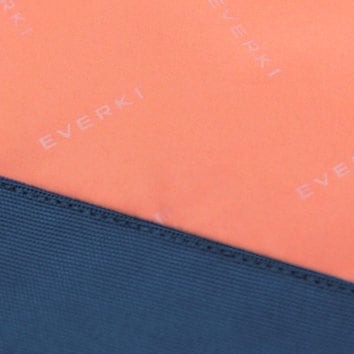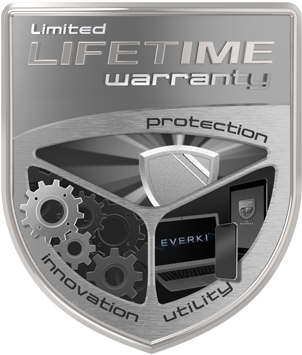 Peace of mind
EVERKI makes products of value because we value our relationships. Every product EVERKI makes comes with our Limited Lifetime Warranty which covers manufacturing defects over the entire life of the product. EVERKI. We give you peace of mind.
Specifications

| | |
| --- | --- |
| Model | EKS660N |
| UPC | |
| Bag Weight | kg |
Customer Reviews
Most Helpful Customer Reviews
After a ton of research looking for a messenger ba...

After a ton of research looking for a messenger bag, I settled on the ContempPRO EKS660. It is an exceptionally well made and designed bag of the highest quality materials. I am an architect traveling by KTM motorcycle to jobs. The bag holds all my field measuring tools securely in pockets including laser measurerer, 100' tape, 35' tape, LED flashlight, calculator, pens, notebook, drawings, etc. Using the back strap, it securely mounts under the pillion seat of the bike. It can also be carried by it's handle or by the shoulder strap with tether off or on the bike. Bonus, the interior color is very nearly KTM orange. Thank you Everki.

Thank you for your feedback!

You already voted

Sorry, we failed to record your vote. Please try again

I got this bag as I wanted something small. Having...

I got this bag as I wanted something small. Having had a large leather bag from Tumi, it was heavy and I tended to over stuff it. I ended up getting a backpack from another company before I even knew about Everki.

The bag fits just what I need for my local every day commute vs when I travel and fill the backpack. I like the construction, and the feel while wearing it. I could probably stuff a lot more in, but I am purposely not doing that. It makes me determine what I really need. Overall very good bag.

While not the specific product itself, I did have conversations with customer service with regards to attempting to use two payment methods. You can't. But the representative was understanding, professional, and courteous. When my current backpack dies, I do plan on being a repeat customer and coming here.

Thank you for your feedback!

You already voted

Sorry, we failed to record your vote. Please try again
Questions And Answers
Can't find your Answer?