May It Please the Court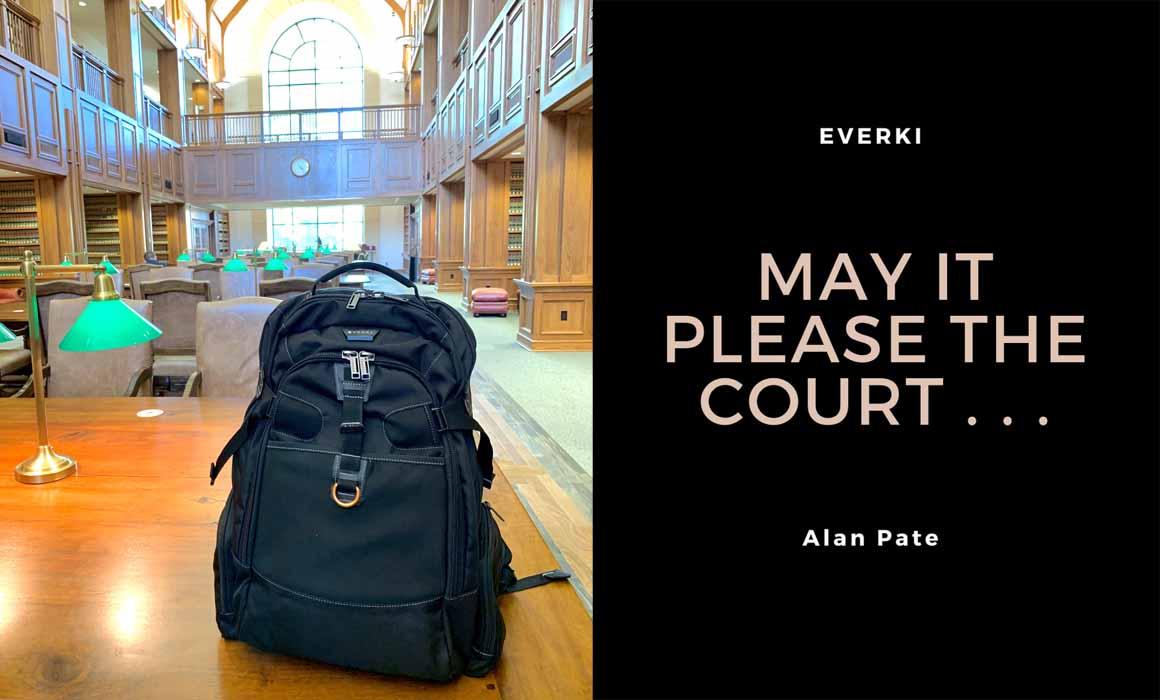 Alan Pate is a 26-year-old full-time student in his first year of law school.
The best analogy someone could give you regarding life as a law student is that it's like trying to drink from a fire hydrant.
Hundreds of pages to read each week, notes, outlines, memos, all rushing at you, ceasing only for your final exam. I realized quickly I would never survive without buckling down and getting serious about my organization, but being a commuting student only made this more difficult, needing to keep all my materials available while on campus an average of 10+ hours a day.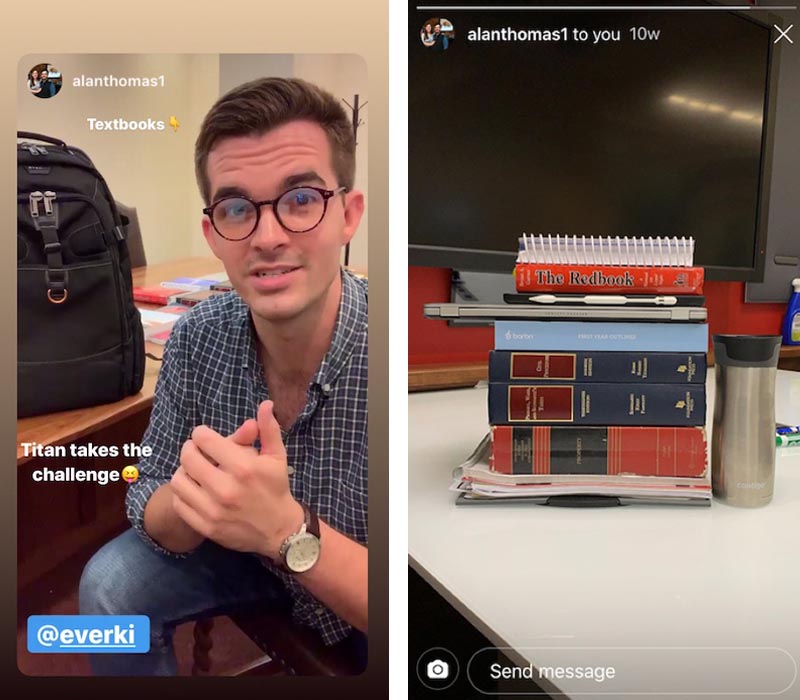 This meant keeping my casebooks, textbooks, supplements, laptop, iPad, notebooks, and more at my disposal always, a feat my old Eddie Bauer bag couldn't endure despite its decade of prior success. I had one main pocket in a 28L backpack and was left carrying most all my books. I was having trouble keeping myself together, and I started to risk falling behind, in part to my lack of organization.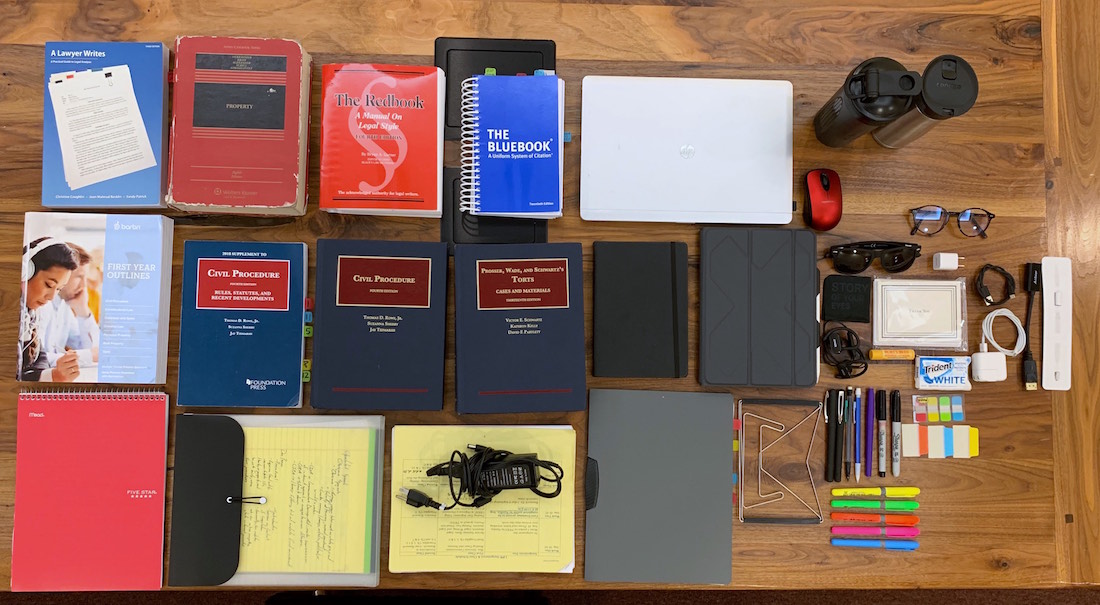 I quickly began the hunt for something that would not only (1) get the job done but (2) didn't look like I was going hiking every day — something that I could carry into both school and the workplace.  

Then came EVERKI.   

When I first reached out to EVERKI to see what they had that could get me organized in school and, at times, carry everything that I need, I honestly didn't expect it to be possible. But this bag was almost too big. With its 40 L capacity, I had more than enough room to fit my electronics and all the books I needed, with plenty of small pockets and storage spaces to fit all my smaller items neatly; pens, highlighters, and page tabs, each with their own home in the bag. 

In re Business 120 Backpack's Style: This bag not only carries well, but it looks great doing it. Despite its large size, the Titan is still sleek and professional, something that's hard to come by once you delve into the world of larger bags. I've had both students and professors ask about my Business 120 Backpack, and I can't brag about it enough. This bag has genuinely changed my law school experience for the better, answering every challenge I've thrown at it.  

There's a tradition among attorney's to "welcome to the bar" those who have not only endured the rigors of law school, but have successfully met the challenge of passing the bar exam and, after the last few months of endurance, this bag has, beyond any reasonable doubt, met the standards required of it. 
PRODUCT MENTIONED IN STORY
Read stories of other professionals
How To Clean Laptop Backpacks And Laptop Bags

Read more >

From Office to Overhead: There's an EVERKI Bag for Everyone

Read more >