Living the Dream: Auckland's Real-Life Comic Book Hero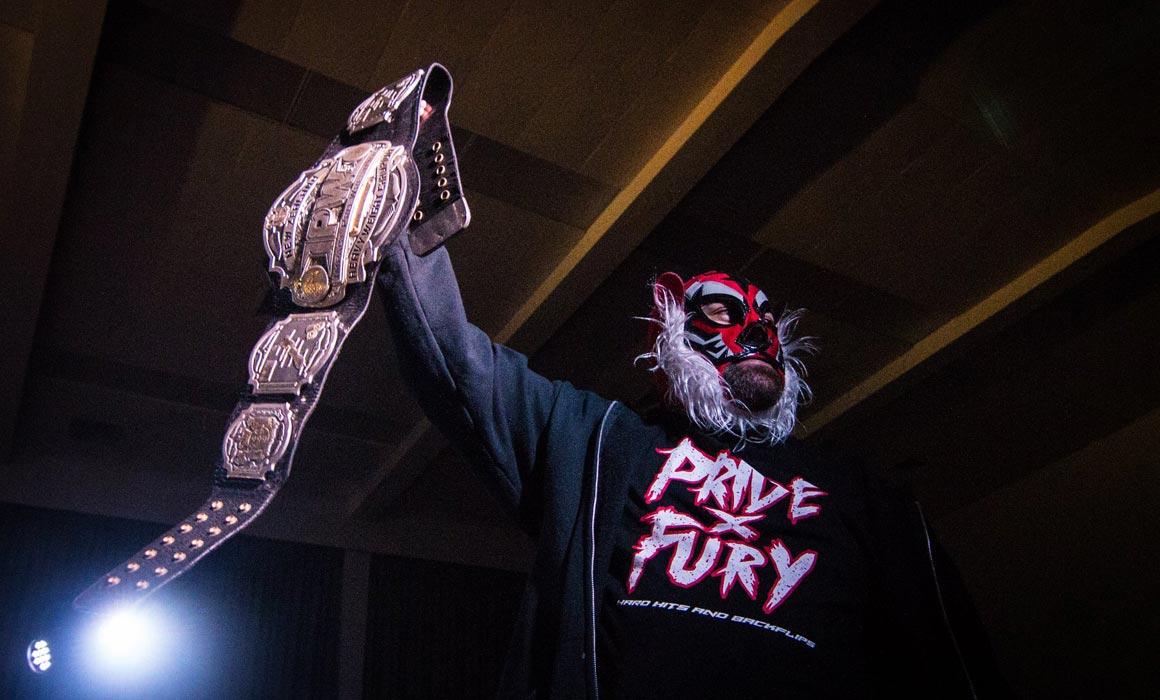 Superhero characters, good versus evil, spine-tingling drama - these are all things that Michel Mulipola lives for. A Polynesian pro wrestler and comic book illustrator, Mulipola has managed to turn what many would have said was a far-fetched dream into reality.
I love to travel, and, thanks to my job, I've now been to several exciting destinations all around the world. One of my most memorable trips was at the very start of my career, when I won a Facebook competition called "Pimp My Life". The prize was $10,000, and I immediately knew that this sum was capable of literally changing the course of my career, so long as I spent it wisely. So, I invested in some art supplies, made my way to the San Diego Comic Con, submitted my portfolio to DC Comics, and couldn't believe it when I had a call back the next day!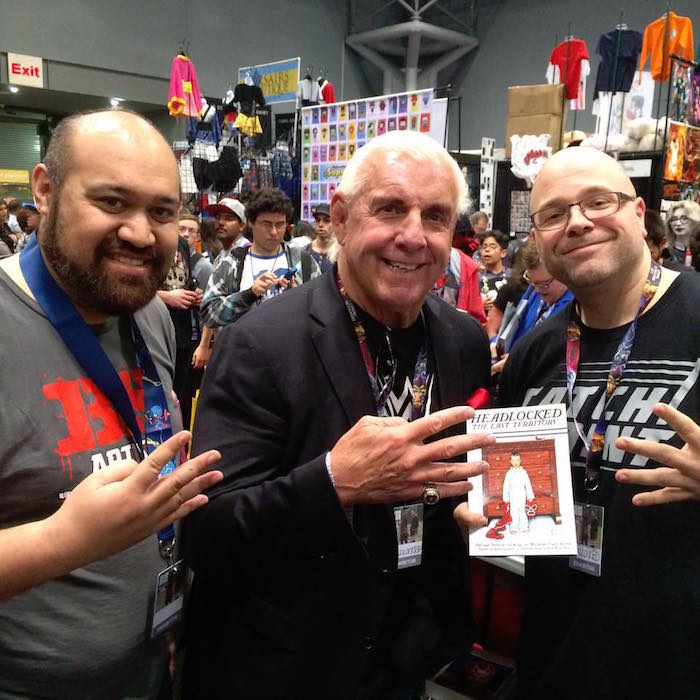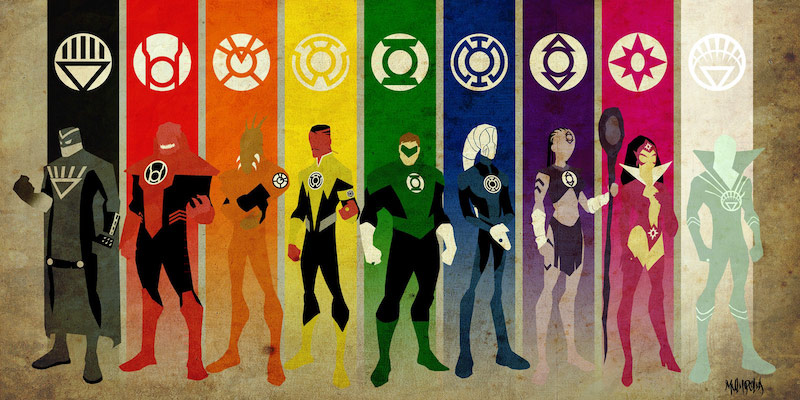 That trip to San Diego was better than I could have ever hoped for. It literally changed my entire life. As nervous as I was during that first SDCC, the way in which San Diego reminded me a little of Auckland helped me to feel more at home. San Diego is quite a chilled out harbor town with a multi-cultural population and generally good vibes. Since San Diego borders Tijuana, Mexico, the food here is pretty incredible too! I've returned to San Diego four times since my first visit, with another trip planned for this year, and, each time I return, I always think back to how this all first began.
I now travel pretty regularly for work, usually around New Zealand, Australia and America, to promote my work at various events. Seattle is another one of my favorite spots - again, this is somewhere else that reminds me of New Zealand. Seattle is surprisingly green, with lots of trees, cool temperatures and a beautiful harbor. Plus, Beecher's Mac and Cheese is to die for!
Being a Polynesian comic book artist, of which there aren't many others around, I try to promote Polynesian art wherever I go, acting just like an unofficial ambassador for the movement. I firmly believe that Polynesians are natural storytellers, and this is something that needs to be better recognized. Whether in the form of traditional art, dance, film, tattoos, or, as in my case, comic books, I always try to showcase Polynesian artists whenever possible.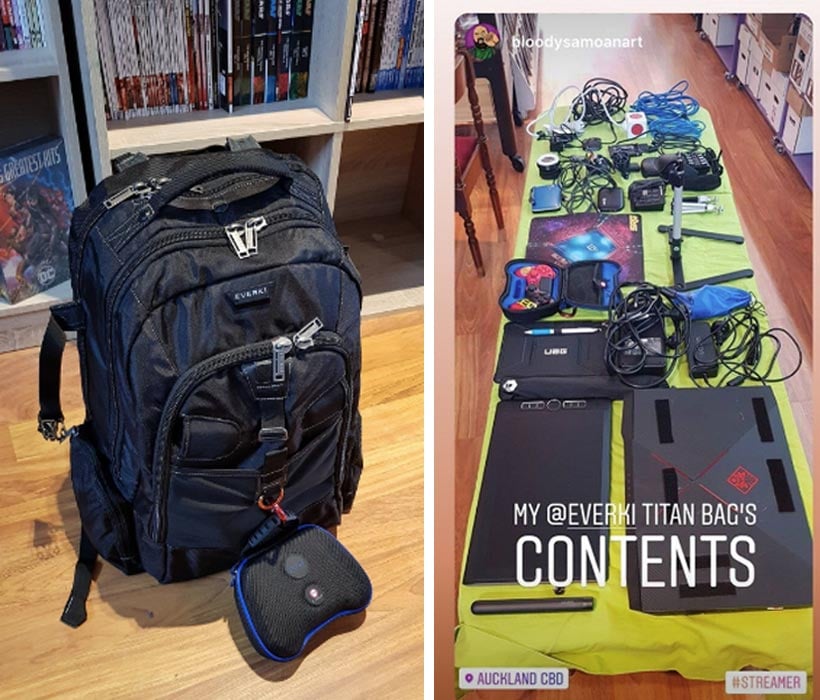 When I travel, I usually take my Omen laptop with me, as well as my Wacom Mobilestudio Pro - these allow me to work on-the-go, as well as play a few video games in my downtime!
I've tried so many different backpacks over the years, but struggled to find one that was large enough, and sturdy enough, to handle all of my gear. That's when I came across the EVERKI Business 120 Backpack - I was genuinely amazed by the quality of this bag, as well as how much stuff I could easily pack into it.
My bag is always pretty heavy, but, thanks to the way in which the straps evenly distribute weight, I never really feel it when I'm carrying my EVERKI Business 120 Backpack.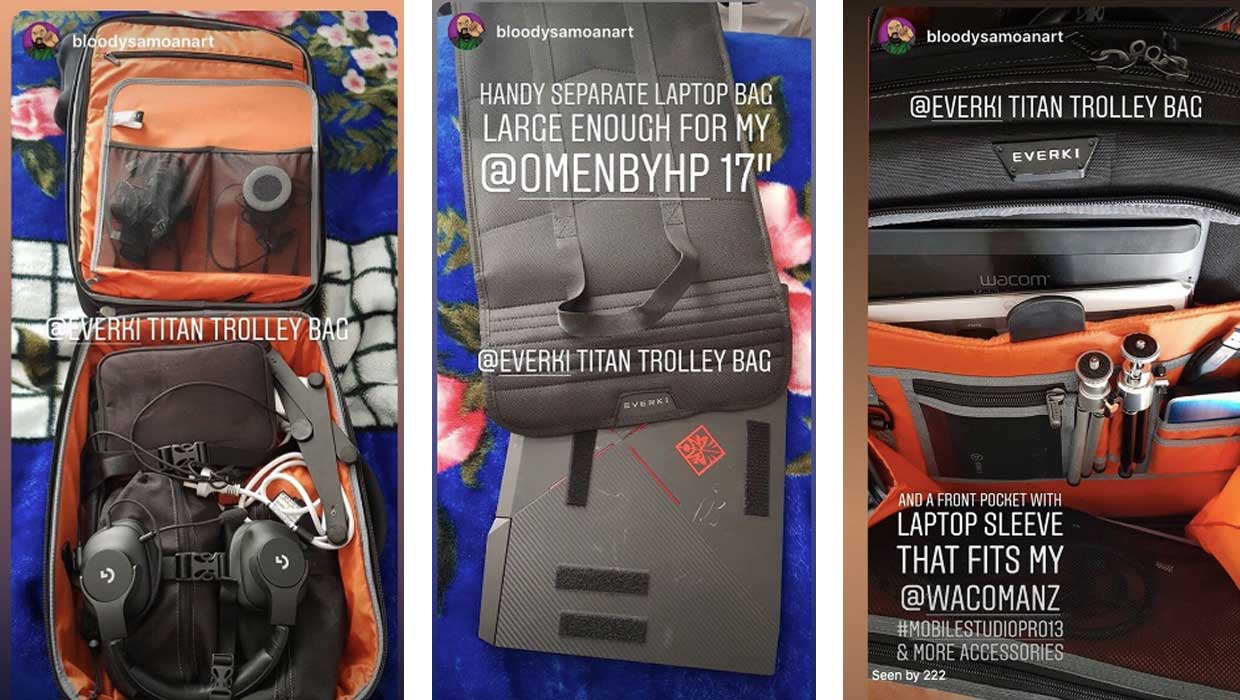 As much as I enjoy all of these opportunities to see more of the world, home is where my heart is. Although I now live in Central Auckland for work reasons, my family still lives in Māngere, South Auckland, and I return to see them whenever I can. South Auckland is often portrayed as the "bad" part of town, but it will always be home to me. I love the diverse community in my neighborhood; the people, the parties, and even the problems - these have all helped to shape the person that I am today. What I miss most about Māngere is the food - if you happen to be visiting, check out Jolly Good Chicken, or any of the other outlets in the Town Center. I would also recommend good ol' Lim's Chinese Food in Māngere East, or, if Māngere feels a bit too rough for your liking, Māngere Bridge and its amazing selection of cafes is just a hop, skip and jump away. I do plan on moving back at some point in the future, because, although Central Auckland does have plenty going for it, there really is no place like home.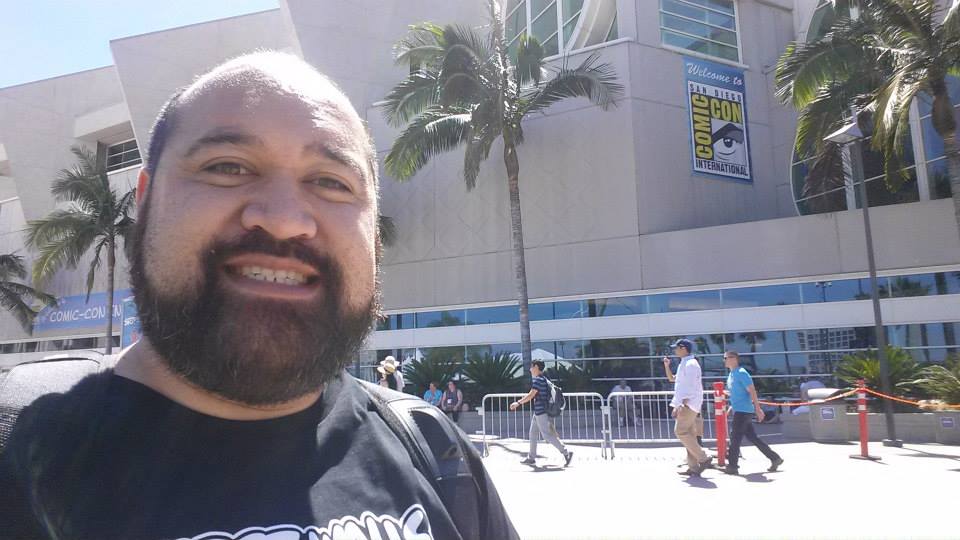 PRODUCT MENTIONED IN STORY
READ STORIES OF OTHER PROFESSIONALS
How To Clean Laptop Backpacks And Laptop Bags

Read more >

From Office to Overhead: There's an EVERKI Bag for Everyone

Read more >