I Needed Some Serious Help to Get Organized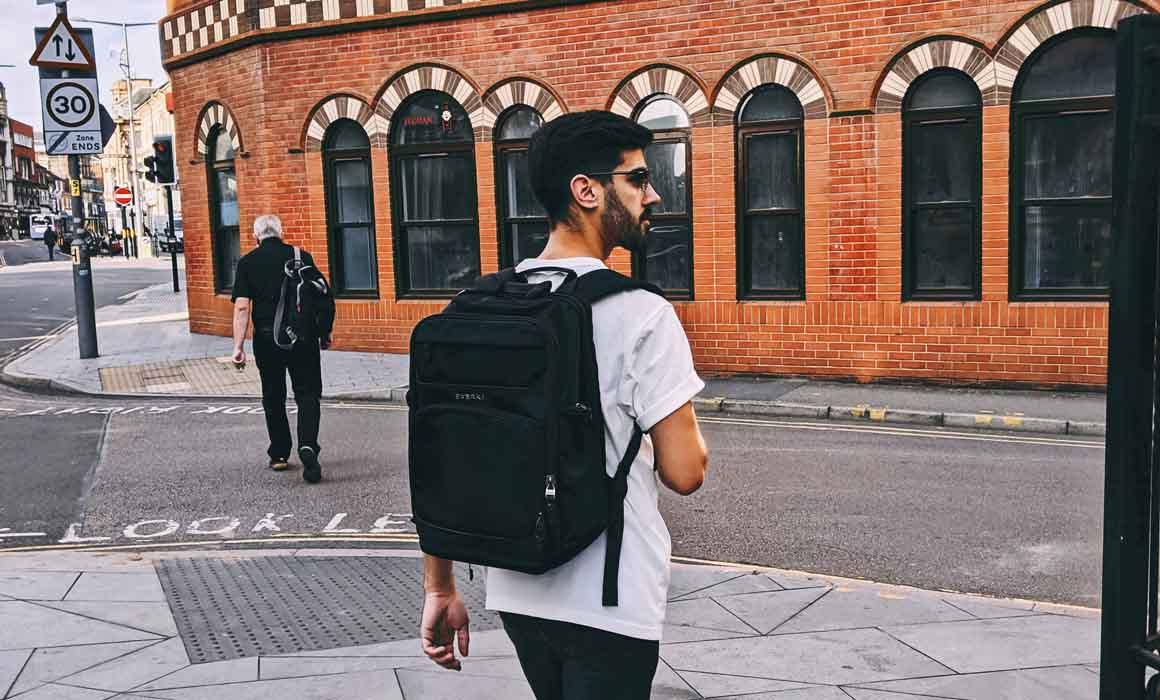 My name is Fidalgo, I'm 23 years old and I am a Frontend Developer currently working for a global software company. Just over a year ago, I was living in my home country of Portugal with no firm plans for what I was going to do with my life. Then one day, I woke up super early and decided that I wanted to make a change. I wanted to reach out in pursuit of something better. On that day, I decided that I was going to improve my programming skills (which were pretty basic), move to a new country and get a job doing something that I could feel passionate about.


Three months later I quit my job so that I could start studying six days a week for nine hours a day. It was a grueling six months, but it paid off! I recently moved to the UK and got an amazing job where I get to work with awesome people building high performance software systems.


After working hard to achieve these career goals I decided that it was time to set some personal goals too. When I finally made the move to live in the UK, I decided that I also wanted to improve my fitness and incorporate sports into my lifestyle. To help me achieve this goal, I joined a gym. But commuting to and from work via the gym wasn't quite working the way I had hoped. I found myself slipping my laptop into a cover sleeve and then tossing it into a bag, along with my AirPods, my Bose QC35 headphones, a power bank, some cables, my wallet, my keychain, my water bottle…honestly, it was just a mess.


I couldn't find anything, and I was constantly rummaging through the depths of the bag trying to find things.
Realizing that I needed some serious help to get organized I decided to invest in the EVERKI Onyx backpack, and it has definitely changed my life. No more frantically searching through a tangle of cables and devices and no more worrying that my things will get damaged. With the EVERKI Onyx, I now carry my computer in the designated laptop carry space where it is secure and well protected. My cables are all neatly arranged in separate pockets, while my wallet and AirPods are readily accessible in their designated upper compartment. The Onyx backpack even comes with an assigned pocket on the exterior of the bag so that I can carry my water bottle without having to worry about it leaking all over my gear.



In addition to keeping me organized, I love the fact that the Onyx is both practical and stylish. This EVERKI backpack has made my commute so much better because I feel confident wearing this backpack into the office, yet it is also really comfortable. The interior has so much space that I can easily fit a jacket inside, plus my lunch containers and other assorted essentials. The quality of the materials leaves me feeling reassured that I'll be using the EVERKI Onyx backpack for many years to come.
I would recommend this backpack for anyone who is constantly on the go and needs a good looking and resilient bag to carry their tech around safely.
Product featured in story
Read stories of other professionals
How To Clean Laptop Backpacks And Laptop Bags

Read more >

From Office to Overhead: There's an EVERKI Bag for Everyone

Read more >