Great Gifts and Not So Great Gifts for the Business Traveler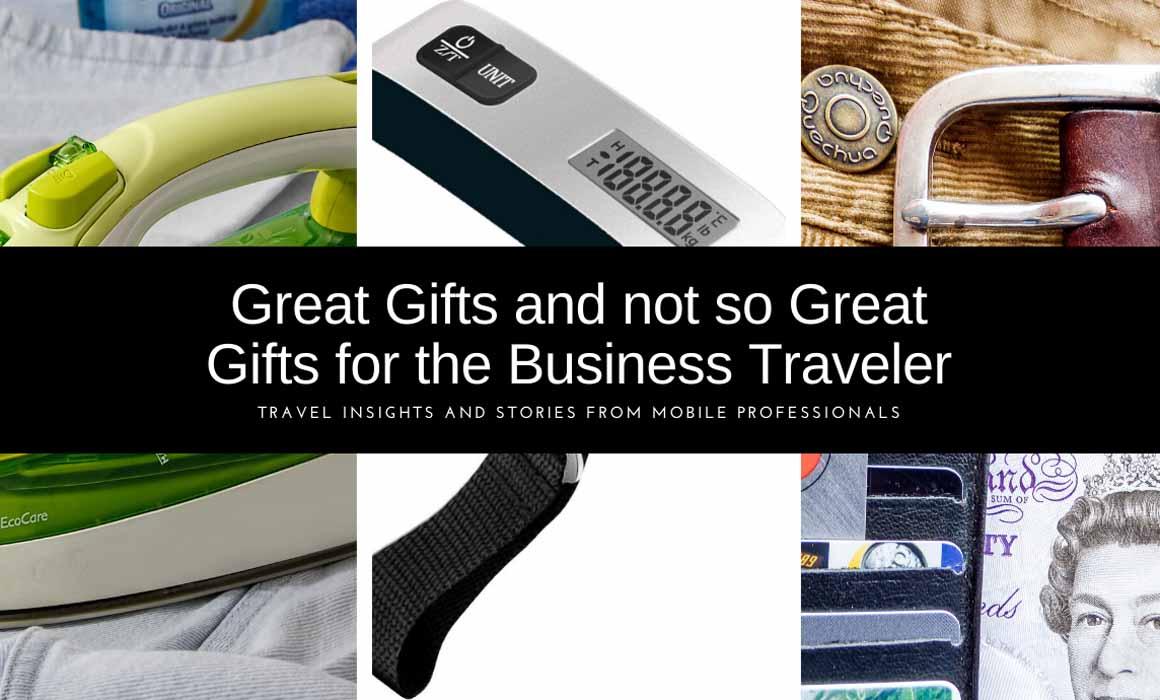 Business travelers fall into one of three categories:
- The occasional traveler - Less than four times per year.
- Baby road warrior - They've recently started a job requiring monthly travel.
- Hard-core road warrior - They're gone so much that their spouse is threatening to put their picture on a milk carton.
Consider the above when it's time to hone in on that perfect gift. First, let us concentrate on the not so great gifts. These are gifts that no business traveler wants... ever. Any gift with the word "Travel" in it is useless.
For example:
- Travel Iron - All hotels room have an iron. If they don't, they need to reconsider their lodging choices.
- Travel Scale - A waste of $10.00. Have them bear hug their luggage step on the bathroom scale and note the number. Next drop the luggage, step on the bathroom scale again and note that number. A quick bit of subtraction will give you the weight of your luggage.
- Travel Money Belt - This sounds legit, but no one wants to unbuckle their belt in order to buy a soda. A few rubber bands around their wallet and keeping it in the front pocket of their pants will deter most pickpockets. Front pockets are normally tighter than back pockets and the rubber bands will add friction in case someone decides to pick your pocket.
- Travel Alarm Clock - Seriously? We all have smartphones.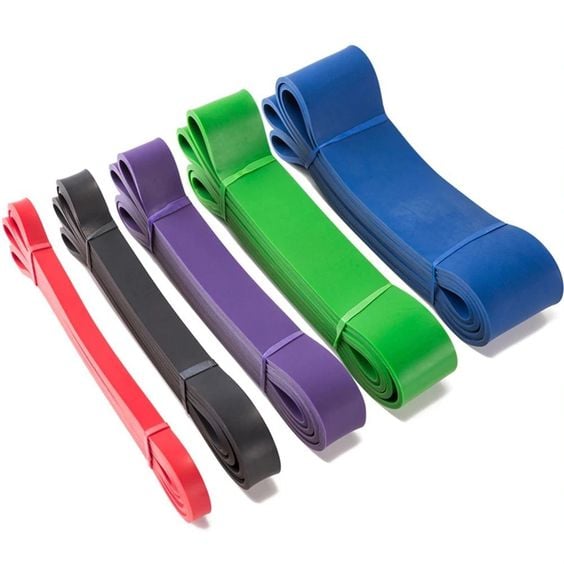 When purchasing gifts for the business traveler consider size and weight. Kettlebells make a great gift. Yet, traveling with an extra 30lbs of rubber-coated iron will cause nothing but frustration for the traveler. Instead of kettlebells buy some resistance bands. Small, lightweight and much more functional than a kettlebell. I love fishing, but a two-piece bait casting rod is too big for my luggage. Yet, a 4-piece pack rod fits perfectly in my carry-on.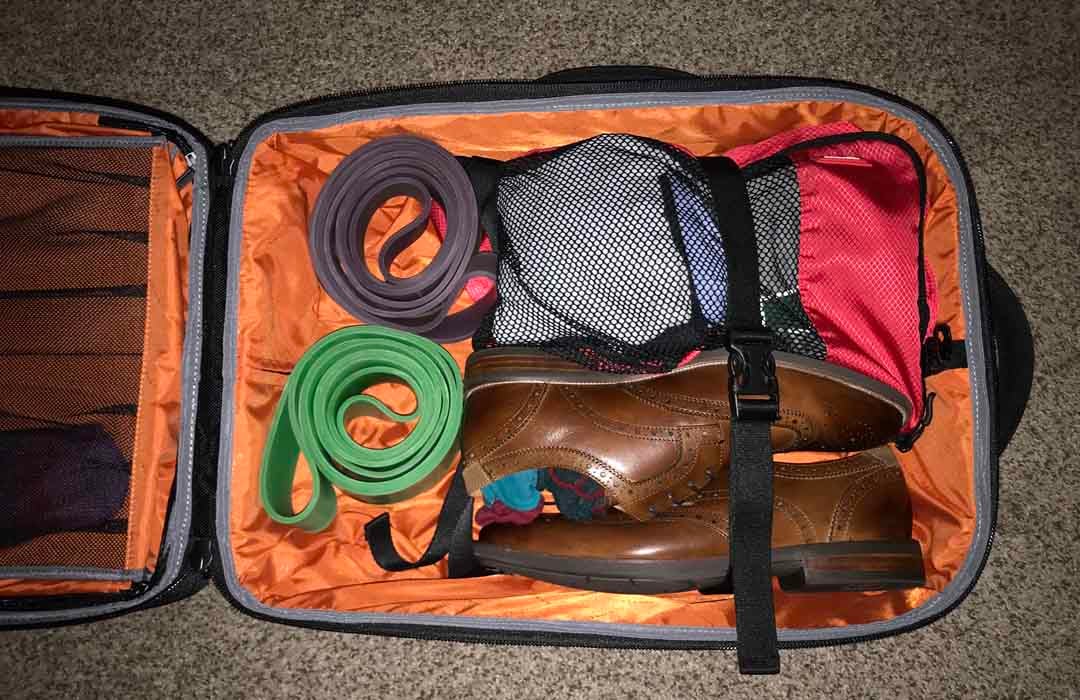 Try finding gifts that have many functions, think consolidations. For example, a TSA friendly multi-tool will have a mini screwdriver, scissors to snip stray threads, a file for your nails and of course a bottle opener. Fours tools all in a single gadget.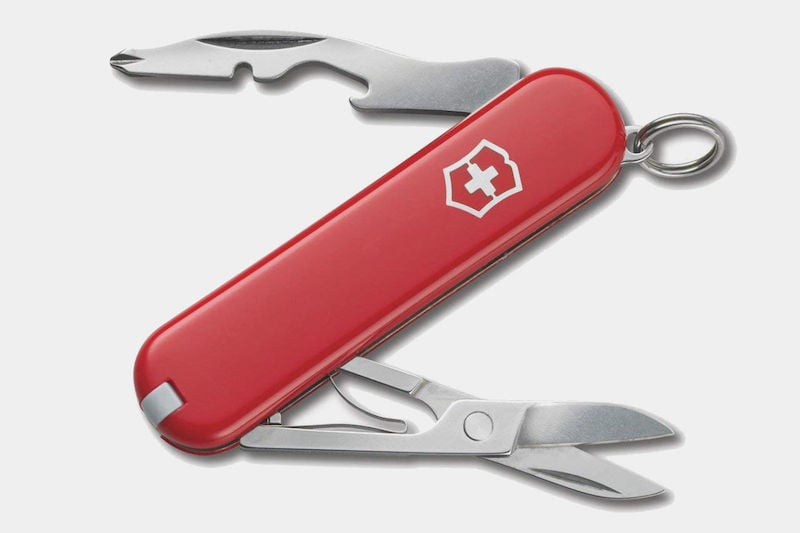 For the occasional business traveler it'll be easy to forget things, so consider a mobile office theme. Things like a travel mouse, extra charging cables and a portable battery won't be lost on them. Throw in an accessory pouch to hold it all, and you'll be a hero. There's a distinct possibility that they'll be homesick, so an inexpensive frame with a picture of you or the family will be the ticket. If you want to impress them, then think gear, gear that works well at the office as well as on the road.
I recently gifted my wife an Atlas Trolley from EVERKI, and she now understands how attention to detail can make a world of difference. Details like a flap that covers the wheels when she uses it as a backpack. This means no extra dry cleaning bills from dirty wheels rubbing on the back of her blouse. Speaking of wheels she claims these are quieter than her roller rink speed skates back in the day.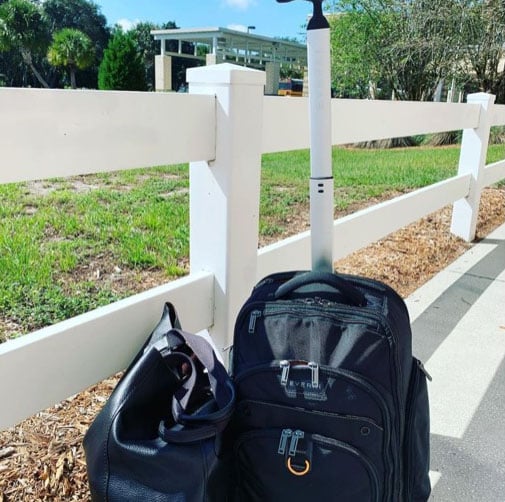 The baby road warrior needs a bit of guidance. Packing cubes are a great gift, think of them as drawers for your suitcase. A small one holds socks and underwear, while a medium size is perfect for workout clothes and casual shirts, make sure to buy several sizes. A document wallet comes in handy for holding all those hotel and airline membership cards, besides none of us have that much extra room in our wallets. Hotel food, be it room service or at the bar, is incredibly expensive. But, a gift card for Uber Eats or Doordash will satisfy most everyone's culinary desires.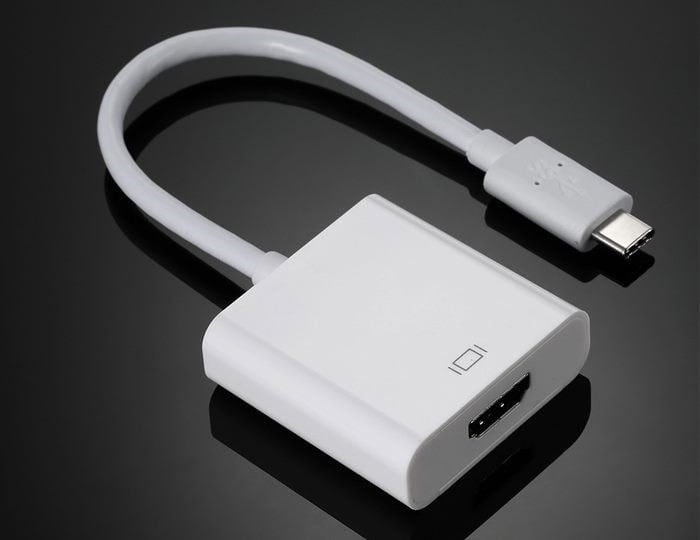 Take it from me, when it comes to the hardcore traveler you have to be creative. We "think" we already have everything we need.......challenge accepted. Start with an HDMI Display adaptor. This will allow them to wirelessly connect their tablet or laptop to that nice big hotel room TV and then utilize their streaming services. These adaptors are also handy for doing business presentations.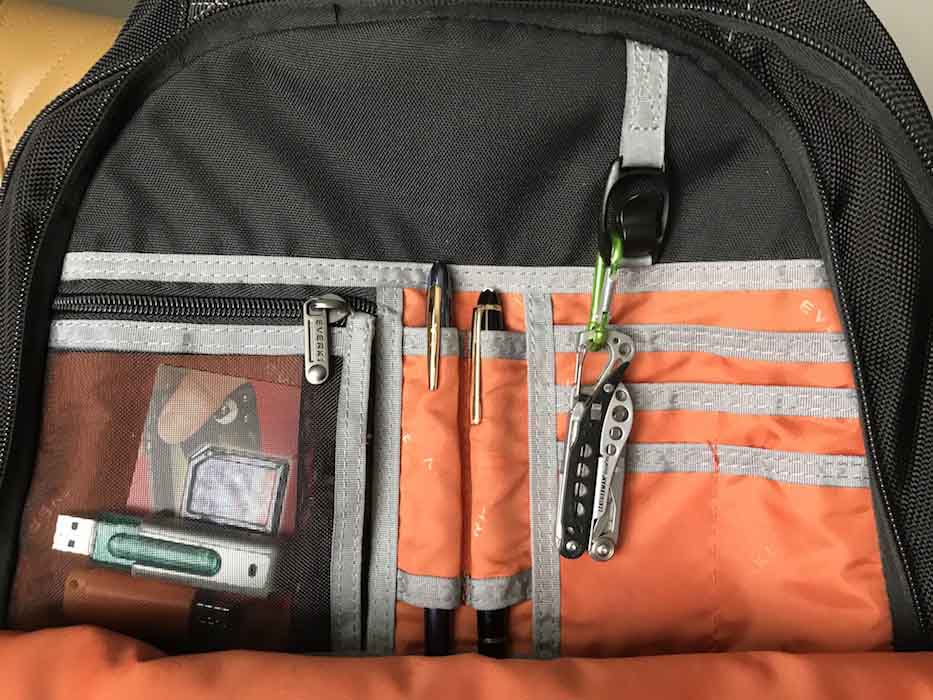 If they appreciate wine or liquor a package of reusable bottle protectors will allow them to safely bring bottles home from their travels. I've talked about my EVERKI Atlas backpack before. With six months of heavy weekly travel, my Atlas still looks brand new. I'm in and out of this bag multiple times each day, and at this point, there's been no broken zippers and no frayed seams.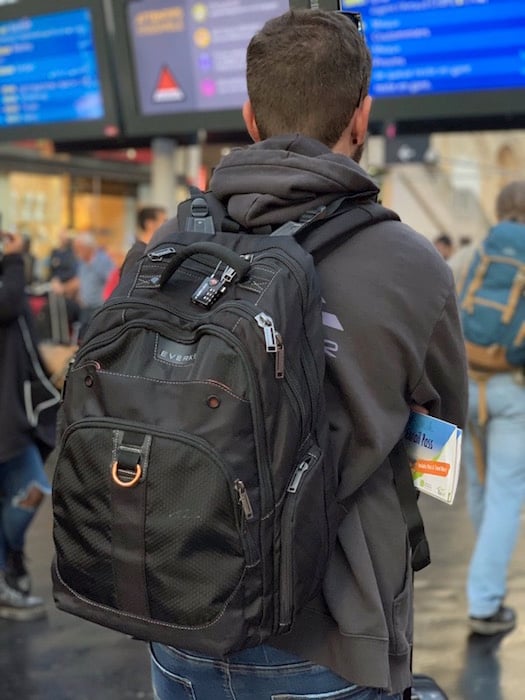 No matter what category your business traveler falls into, encourage them to create an Amazon wishlist. A wishlist makes it really if you get stuck looking for that next useful travel gift.
Products mentioned in story
Read stories of other professionals
How To Clean Laptop Backpacks And Laptop Bags

Read more >

From Office to Overhead: There's an EVERKI Bag for Everyone

Read more >