Concept 2 Backpack- The Secret to Stress-Free Business Travel
If you regularly travel for business, then you're probably all-too-familiar with the stress that usually accompanies each trip. Well, what if we told you that there was a way for you to make business travel significantly easier, more convenient, and, most importantly, stress-free?
Here's the secret; pre-packing. This might sound too simple at first, but hear us out…
It's usually those last-minute, emergency business trips that cause the most stress, resulting in a person having to frantically race around their home, quickly cramming their belongings into a too-small bag in order to make their flight. Pre-packing completely changes this - all you need to do is pack away certain essential items that you know you'll always need, no matter your destination.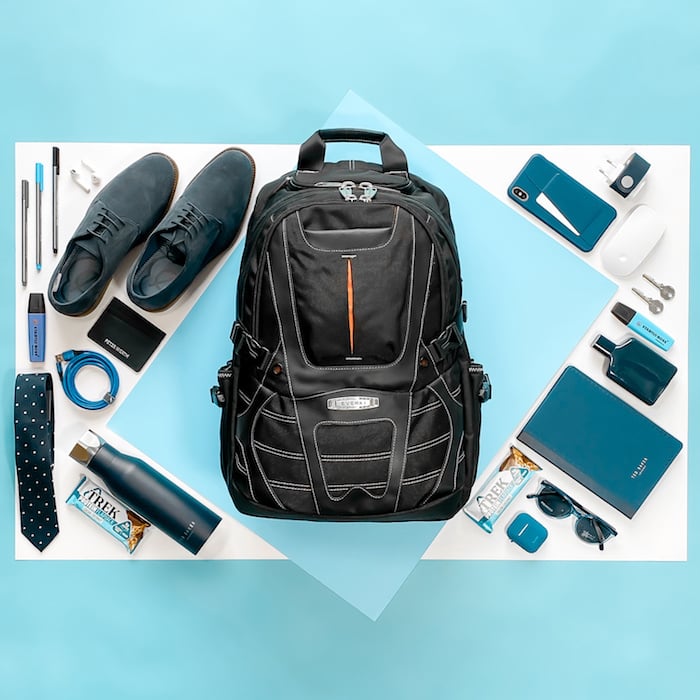 There are five main areas you'll need to consider when pre-packing; working, sleeping, eating, moving, and your health. The best way to keep all of this organized is with a bag that allows you to easily compartmentalize each area of your life, which is where Concept 2 comes in.
Let's begin with working, since this is the focus of your business trip. No matter where you go, you will always need chargers for all of your electronics. Purchase duplicates of what you already own and pre-pack these, so that when travel time comes, you only need to pack the devices themselves. The removable felt-lined laptop and tablet pockets in the Concept 2, along with the bag's corner guard protection system, will keep all of your valuables safe, and makes removing your electronics for security screenings so much easier. The Concept 2 also features small, secure pockets for storing other miscellaneous items, be it business cards, pens, or anything else, along with file dividers for keeping your documents separate.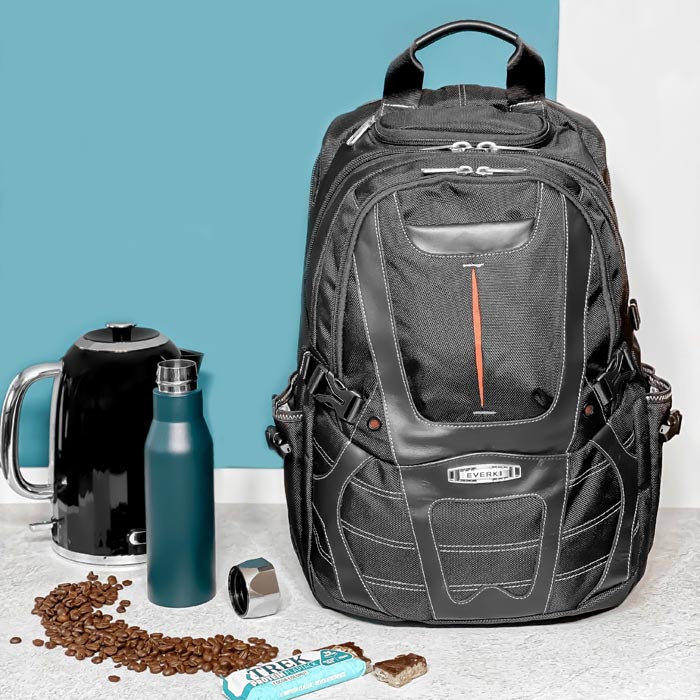 It's essential to stay healthy while traveling, and this is something that sleeping, eating and moving all tie into as well. Again, pre-packing will ensure that you take care of all of these needs. The Concept 2 has adjustable side pockets that are perfect for storing a water bottle and some nutritious snacks. Even if you're flying, pre-pack an empty water bottle that you can then fill up at the airport once you're through with security. Store a pair of sunglasses, as well as reading glasses if you need them, in the bag's quick-access hard-shell case, and use the additional nylon tuck-away to pack some earplugs, an eye mask, and even a pair of noise-cancelling headphones. Your workout gear, or even just a spare pair of sneakers, can be pre-packed too, with the Concept 2 having enough room for all of this and more.
Pre-packing takes some getting used to, and you really do need to have the right bag in order to make this work for you. Inspired by the sleek lines of luxury sports cars, the Concept 2 brings together all of the most popular functions from the Everki product range, resulting in a bag that perfectly lends itself to being pre-packed, giving you one less thing to worry about the next time you take a business trip.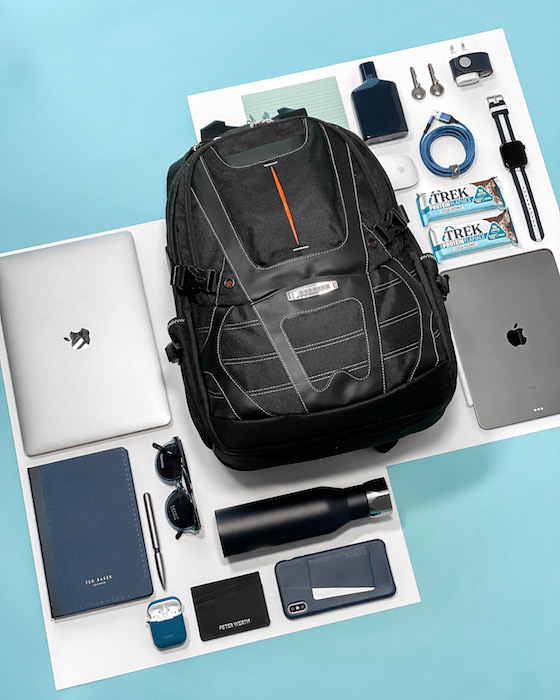 PRODUCT MENTIONED IN STORY
READ STORIES OF OTHER PROFESSIONALS
Concept 2 Backpack- The Secret to Stress-Free Business Travel

Read more >