What to Do When Your Travel Plans Go Wrong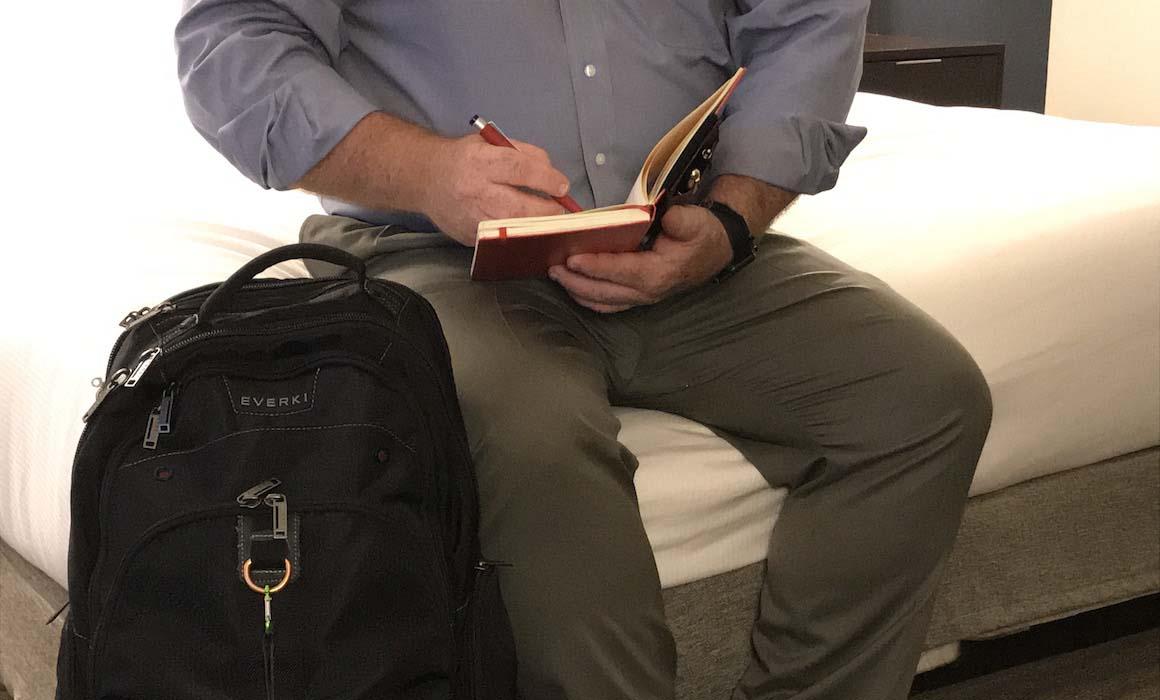 At some point, "Travel Karma" will strike. It's not if it strikes, but when it strikes. If you're unfamiliar with "Travel Karma" here's the 30,000' view. For every first-class upgrade, for every empty plane seat next to you or for every Mustang rental car you receive there is a cost. That cost is 10x proportional to the travel perk you received.
For instance, I had a recent trip from Orlando, FL to Seattle, WA. Finances and geography made it impossible to get a direct flight. I settled on an eleven-hour, two stops, one plane change journey.
On the first leg I had the whole row of seats to myself, called a "plane sofa" by road warriors. I knew that the plane sofa would come back to haunt me, and it did a few hours later. The airline cancelled my connection. They rebooked me on a flight that was to have had me landing in Seattle a few hours later than my original flight. That flight became delayed getting me in 4 hours after my original arrival time.
After that fifteen-hour odyssey, the cherry on top was somewhere along the way the airlines lost my luggage. What started out as a "plane sofa" quickly became a dumpster fire of delayed flights and lost luggage...... "Travel Karma".... travel plans gone wrong. I broke two of my own travel rules, avoid booking connecting flights, and don't check luggage. Remember, there are two types of luggage carry-on and lost.
How do you minimize the impact and inconvenience of travel plans gone wrong? Three words Have A Plan.
If you're at home and you get a text that your flights canceled, pick up the phone and call the airline. If you're at the airport and your flight gets cancelled pick up the phone and call the airline. And at the same time find a gate agent. Whichever one responds first becomes your "Ride or Die".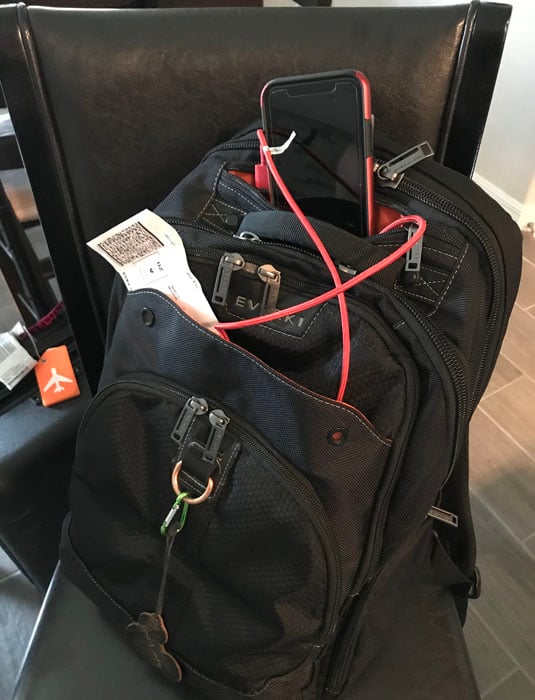 A canceled flight, especially while on vacation, is stressful. Here are a few tips to help keep your blood pressure in check.
Try to find out the reason your flight was canceled. If it was due to a mechanical issue, you might have some rights. LINK If it was due to weather, take a deep breath. A weather delay will cause a domino effect and most every connection, as well as any alternative flights will also be delayed.
Smile, and be kind to the person you're talking to. First, it'll make your parents proud, and second, it'll work to your advantage. That gate agent or the person on the other end of the phone can either help you or hinder you. Remember they are getting hammered by angry passengers from all directions. Face it no one walks up to a gate agent or phones the reservation desk to say, "Hey, I want to let you know that my last flight went off without a hitch and landed on time, thank you". They'll appreciate your kindness.
Have your confirmation number handy, this will speed of the process of locating your reservation. Remember seconds count because everyone else on your canceled flight is doing the same thing. Take a picture of your confirmation number with your smartphone, do it for everyone you're traveling with.
Stay off Twitter. As gratifying as you think it will be tweeting out venom towards the airline it won't do you much good. Plus, tweets like that will only make your blood pressure go up.
If you decide to leave the concourse and head back to the terminal, make sure you have your boarding pass so you can get back through TSA. I don't advise this but to each their own.
There's a delay with your flight what now?
Charge all your technology before you head to the airport. Buy a portable power bank (or two) charge them as well. Throw them in your backpack, you'll need it.
Don't immediately head for the bar. It sounds like fun, but you have no idea how long you're going to be delayed. Alcohol will fuel your frustration and airport drinking is expensive. Besides sobering up at the airport isn't fun.
Pack some snacks, airport food is also crazy expensive. Avoid the lines and control what goes into your body.
Listening to podcasts or an audiobook is a great way to kill a few hours.
Most airports offer some sort of a quiet room or chapel. Drop-in for a few minutes of reflection or focused breathing.
Go old school and break out a deck of cards. Easy to pack and they aren't battery-powered.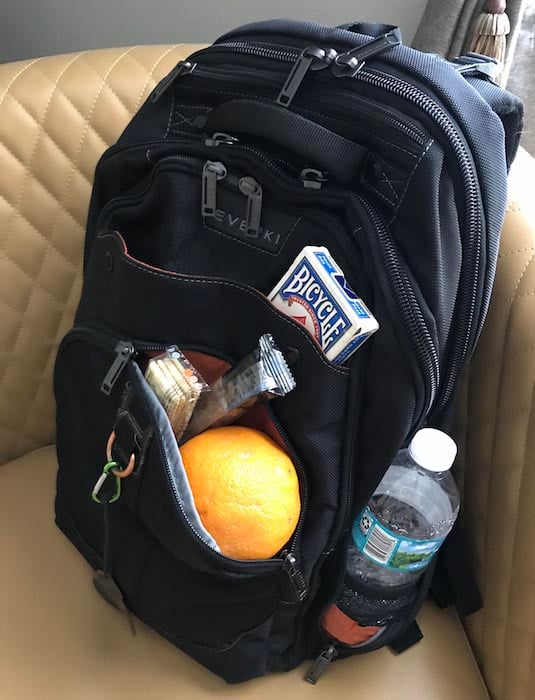 A few more tips to consider
Stay away from third-party booking sites. Yes, you will find lower costs, but often those costs will increase as you go along. Suddenly you're subjected to fees that could've been avoided if you had booked direct. Besides, if something goes wrong often your only recourse is through that third-party booking site. Not fun when you're trying to check in to a hotel at 1:30 AM and they have no record of your reservation.
Travel insurance, you might want to consider it. Most of my trips are business-related, and travel plans rarely get canceled. Your yearly family vacation could cost thousands of dollars. Travel insurance can help protect that money from any last-minute unforeseen disasters.
If you use credit cards to purchase travel many of them offer trip protection. Check before you book.
While on the topic of credit cards, book travel with the one that offers the best point program. When staying at Hilton properties I use a Hilton American Express card, when flying on Southwest I use my Southwest Chase card. My Hilton card gives me twelve points for each dollar I spend. If my "head is in their bed" I want as many points as possible.
Travel agencies, are we stuck in 1975? Travel agencies can save you hours by working out the intricacies of a complicated itinerary. Booking through one will also give you another resource to engage when travel plans go wrong. I'll occasionally use one to save time, especially when it's a multi-destination trip.
There will be travel challenges, but a bit of planning coupled with a positive attitude will go a long way to minimize their impact.


Products featured in story
Read stories of other professionals
Concept 2 Backpack- The Secret to Stress-Free Business Travel

Read more >