Travel Resolutions That Anyone Can Keep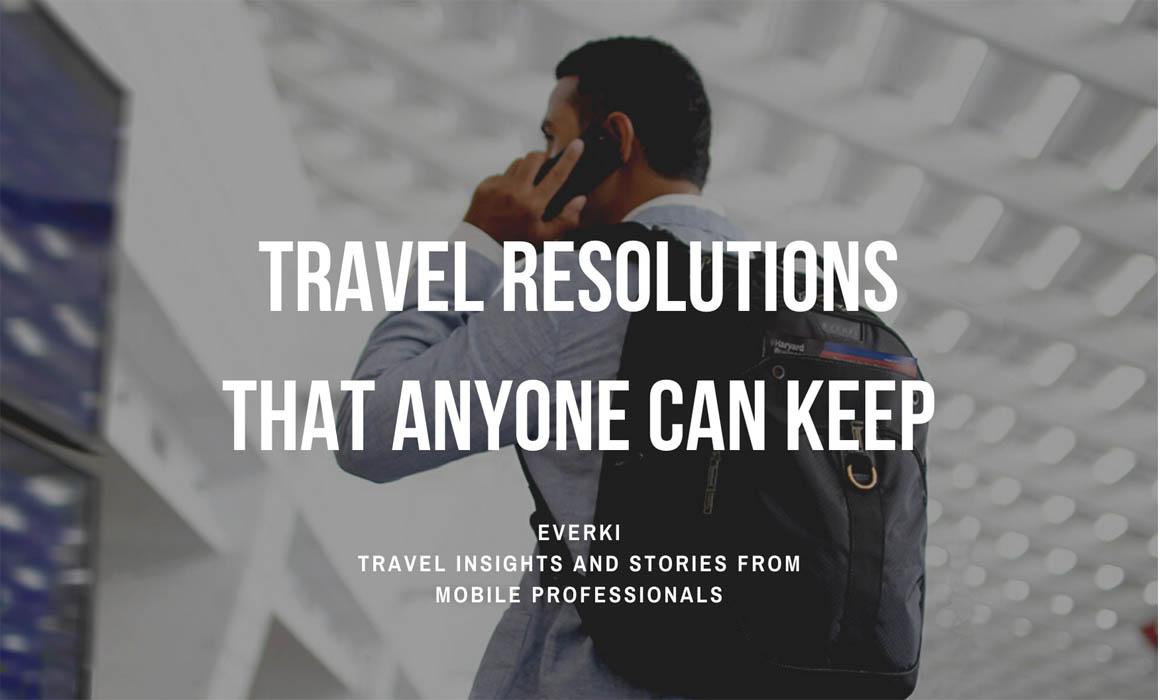 As we begin a new year, and in this case a new decade, many of us set forth resolutions. Eat better, exercise more and so forth. Often these resolutions are quickly discarded by the end of January.
For once consider making "Travel Resolutions". And here's why, first they're fun and second you don't have to wait for January to put them in play.
Resolve to be loyal
Enroll in a handful of travel reward programs and stick with those! One or two airlines same with your hotels and one rental car program, that's five. Opening your travel wallet to display 20 cards from various travel reward programs impresses no one, honestly. Even if you travel only a few times each year reward programs can pay off. Some offer free Wi-Fi and breakfast just for being a member. Others offer higher status if it's tied to one of their branded credit cards. Remember, "The person who chases two rabbits catches neither. – Confucius". If you don't concentrate on just a few reward programs you will never reap any of their benefits.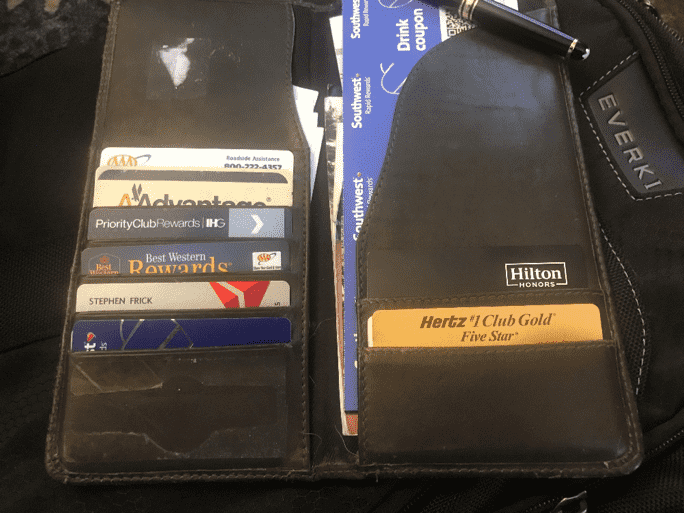 Resolve to travel efficiently
If you plan to fly domestically, purchase TSA Precheck and Global Entry is a big timesaver if you're going through customs. The Trusted Traveler website can help you decide which program will fit your travel needs. If you're traveling internationally verify that your passport is still valid. If you're planning a road trip check with your car insurance company as many of them will provide you with routes and points of interest along the way. Don't forget to put together a playlist since terrestrial radio signals can get a bit sketchy as you travel. Let your mechanic do a once over on your vehicle as well. I avoid online booking sites and prefer to book my travel directly or use a travel agency. Yes, travel agents are still around and can be a huge help when travel plans need to change.


If you're a true homebody, let your bank know that you'll be traveling. There's nothing worse than having your card turned off because you posted a transaction in a place that you've never been. Yes, their analytics are that accurate.
Resolve to make technology your friend
There's an app for most everything, Hotel apps will not only allow you to book a room, they'll allow you to also checkout of the room. This will save you time in the morning. My rental car app lets me know my rental make and model as well as where it's parked. This keeps me from waiting in long lines at the rental counter. There are apps that will let you know the real-time TSA wait times at the airport. If you're looking for an airplane seat with the most legroom, there's an app for that as well.
Pack plenty of phone chargers, power banks and possibly a power strip. If you leave your phone charger behind many televisions have a USB port on the back which you can plug your charging cable into.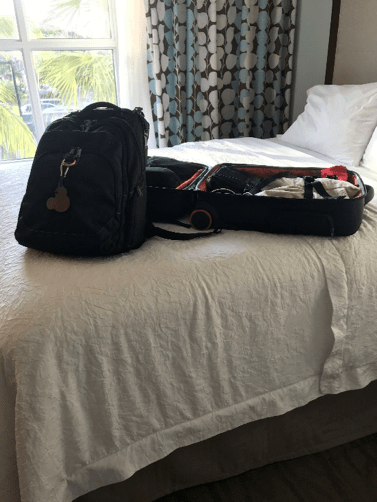 Resolve to travel locally
You heard me, travel locally. You don't need to board a plane or drive hundreds of miles in order to travel. Open Google maps and more than likely there'll be someplace that you've never visited within an hour of where you live. We take a bunch of "One Bag" trips. I take my backpack; my wife takes her purse and together we share a single piece of luggage. Our "One Bag" is the Titan Laptop Trolley. While it's designed as a laptop trolley, it's the perfect size for a quick overnight trip. One of our favorite "One Bag" get-a-ways is Disney Springs. Less than an hour from the house, and for me it's as fun as Disney World, but without rides, long lines and the $100.00 per day price tag.
Resolve to talk to strangers
I'm not talking about "Stranger Danger", this is talking to your Uber driver or the desk clerk at the hotel. I have found so many interesting places by asking very simple questions such as - What's the best local restaurant? Are there any local bookstores close by? Or Do you know where the closest brewery is? Don't for get to say thank you and offer to bring them something back.
There's nothing wrong with Yelp or Google reviews. But, those sources lack the emotion of someone is telling you to order the shrimp and grits or try the just released local IPA. You'll be surprised at how many people want to talk about their town, it's up to you to start the conversation. Five resolutions, none of which require you to step on a scale or break a sweat. Safe Travels!
PRODUCT MENTIONED IN STORY
Read stories of other professionals
Concept 2 Backpack- The Secret to Stress-Free Business Travel

Read more >