Cross-cultural Style That Stays Comfortable While Looking Good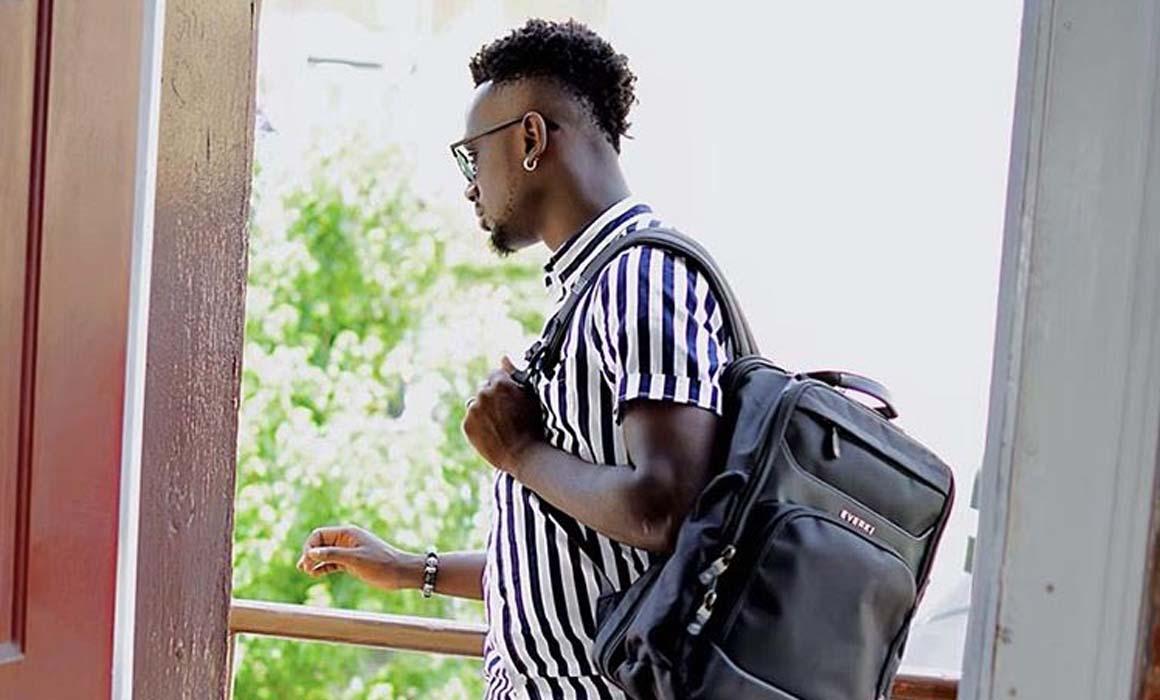 I call myself The Afro Gent and I'm a father, fashionista and blogger, in addition to working with a non-profit organization. I was born in Ghana but my family moved to the United States when I was very young, so I was raised straddling two very different cultures. Growing up in America meant that I had to learn to speak English at school, whilst still speaking my native language, Twi, whenever I was at home. This cross-cultural experience extended into all aspects of my life, including what represented fashion in my new home and how this married in with my own personal sense of style.
Today, fashion is in my blood and I take pride in the way I present myself. I love both formal and business-casual looks and have a deep admiration for vintage expressions and smooth street style. I believe that fashion is like eating - with so many possible style combinations to choose from, you shouldn't just stick to the same menu. However, as any fashion (or food) lover knows, it pays to have some staples on hand that go well with just about everything. Accessories can make or break an ensemble, and that's why I won't carry just any backpack.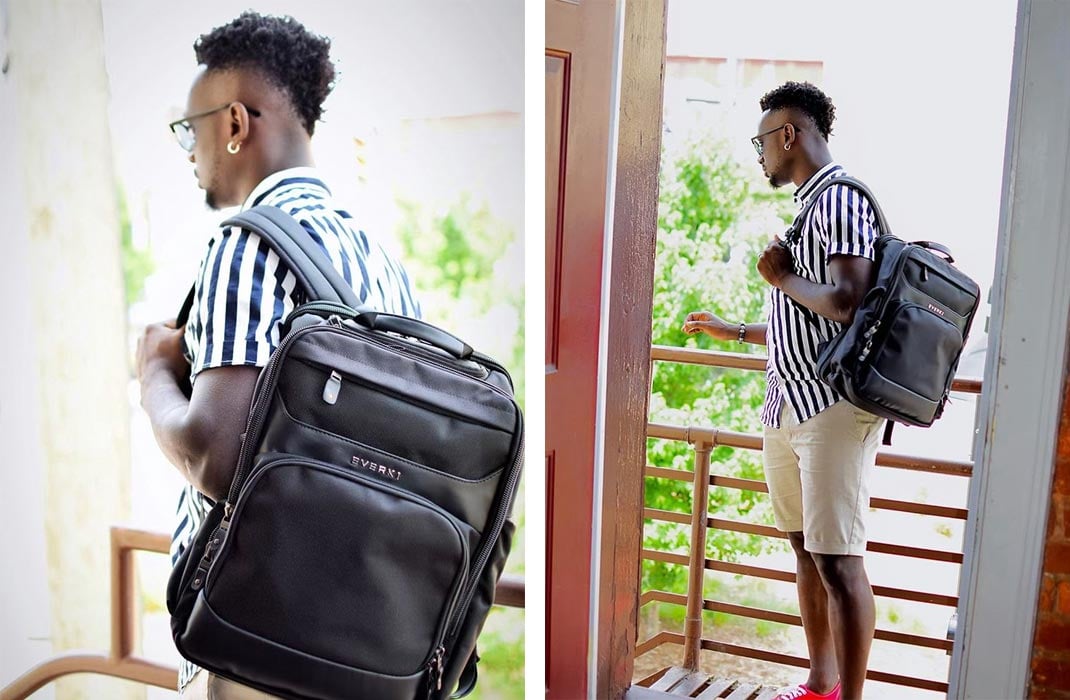 Due to my reputation as a fashion blogger and the busy pace of my life, I was determined to find a backpack that was as highly organized as it was stylish. I chose the EVERKI Onyx. Not only does the EVERKI Onyx backpack work in well with my own evolving style, but it has a firm and well-balanced design that sits comfortably on my shoulders. The numerous compartments help me to know exactly where everything is, so I feel like there is less strain on my body and my mind.
Recently I experienced a weekend that really put the durability of the EVERKI Onyx to the test. While traveling out of town with my family it felt like we were constantly on the move. In addition to helping with and attending a wedding, I enjoyed a breakfast date with my wife and daughter, attended a business meeting for my non-profit organization, took over daddy duty for several hours, and even managed to squeeze in some lunch along the way. When contemplating my itinerary for the weekend, I knew I'd need to be able to carry a sizable quantity of items, while still remaining comfortable and looking fashion-forward. Thankfully, this was possible with my EVERKI Onyx backpack.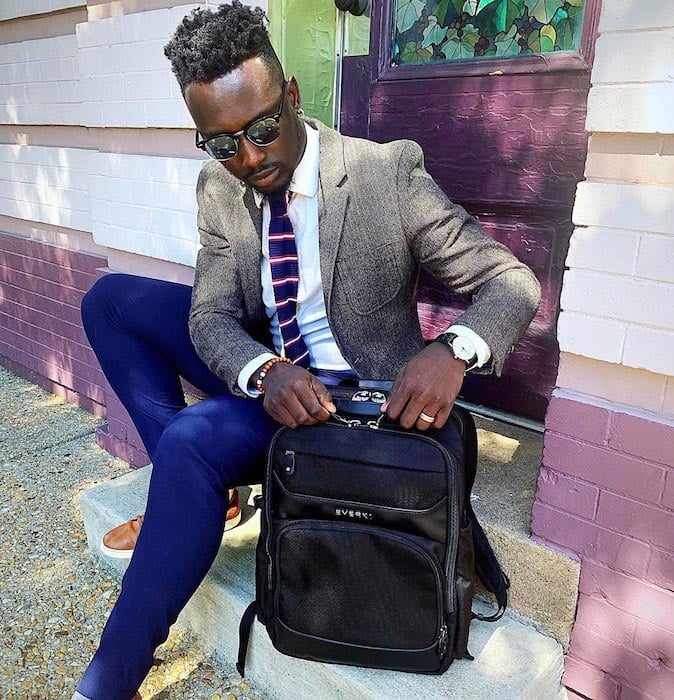 I was initially surprised at just how many items I can fit in the versatile EVERKI Onyx! It securely holds my iPad, 15-inch Macbook, Nikon camera, cellphone, and notebooks; and I still have numerous zippered compartments for other essentials. Besides looking great and feeling good, I love the features the EVERKI Onyx includes as standard, such as a dedicated compartment for tech essentials plus an RFID-protected pocket for important documents.
Ladies and Gents, there are ordinary backpacks and then there is the EVERKI Onyx! This is a bag that's built for business professionals who want to look good. After all, your fashion is your style, and your style is you.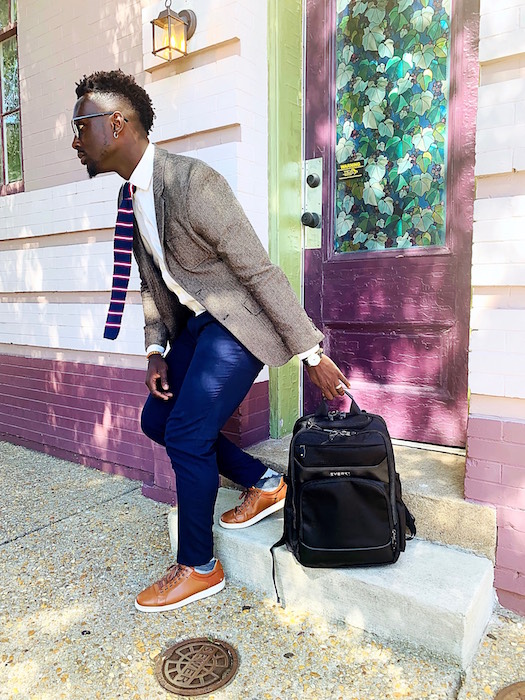 Product mentioned in the story
READ STORIES OF OTHER PROFESSIONALS
How To Clean Laptop Backpacks And Laptop Bags

Read more >

From Office to Overhead: There's an EVERKI Bag for Everyone

Read more >