Another Tick on the Bucket List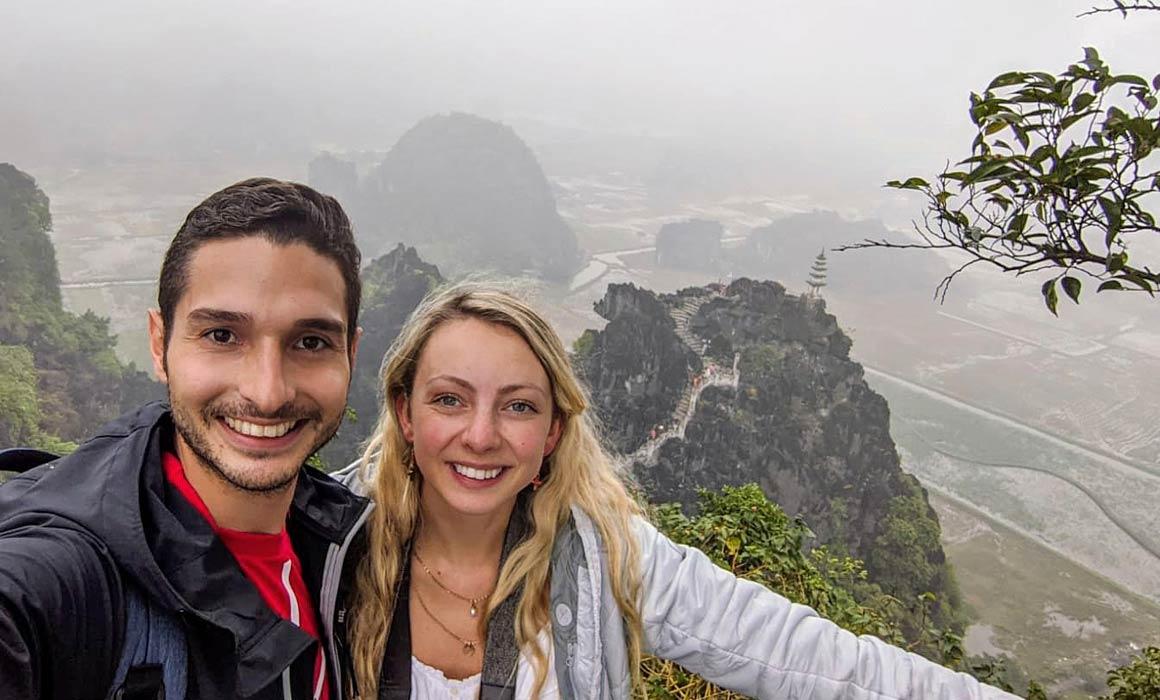 A self-confessed travel addict, Marta Szajek has currently ticked 32 countries off her bucket list, but still has several more to go. With Marta's husband also sharing her passion for adventure, the two regularly travel as a couple, with this helping to make their experiences so much more enriching.
I am originally from Poland, from a city in the north called Gdansk. My family and I moved to Manchester, England, when I was 14, so travel is nothing new to me. As a kid, I would regularly travel with my family, and while I did spend some time after that traveling on my own, I now love having my husband, Andres, as my travel buddy.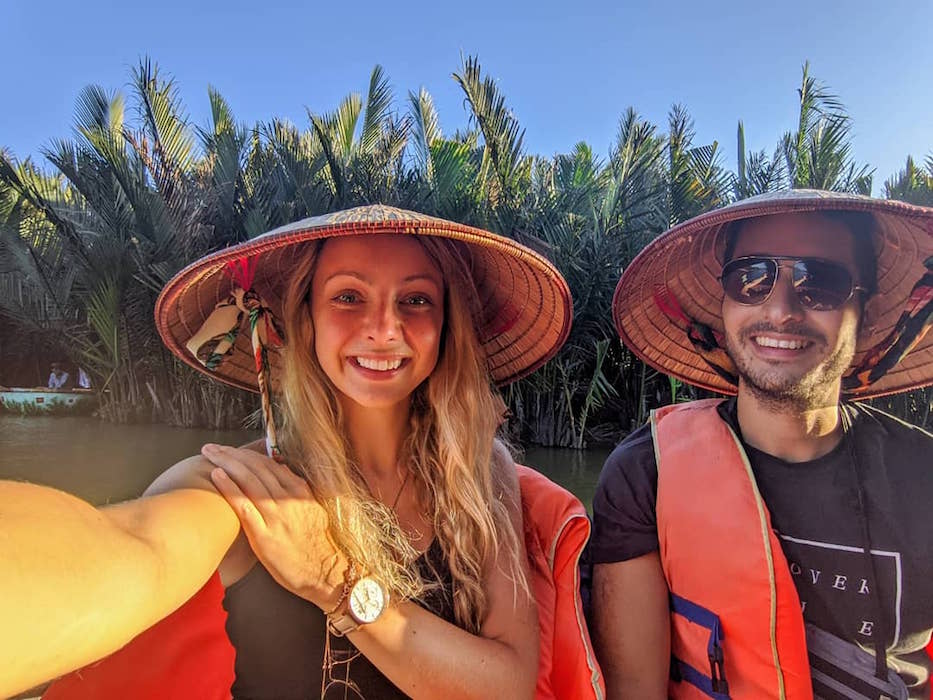 We usually travel internationally a couple of times a year, and then about three to five times a year within the USA. Traveling as a couple means that you always have someone to share your experiences with, both the good and the bad. It also means that you've always got someone around to take your photo! Since Andres and I are both very outgoing and love to speak to other people, we always end up meeting some interesting characters wherever we go, and this is one of my favorite aspects of traveling.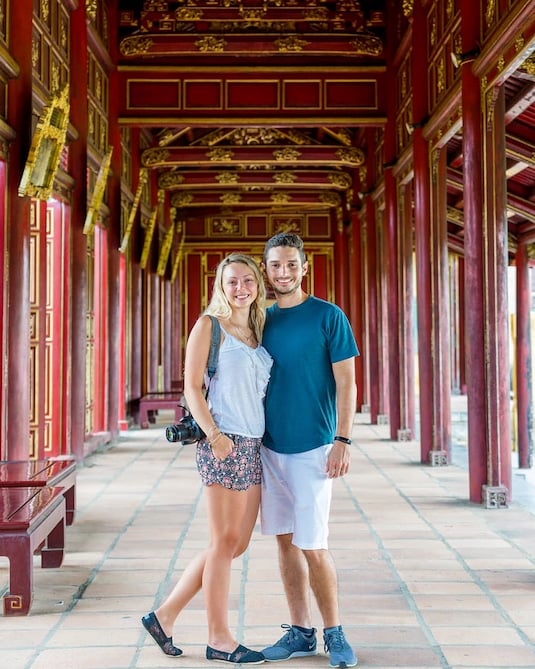 We recently spent some time in Asia, with Vietnam being a country I would definitely recommend! We were there for about two weeks, and fell in love with how diverse this country is. From the cosmopolitan nature of Hanoi to the history and heritage of Hoi An to the crazy energy of Ho Chi Minh City, there is so much to take in here. Vietnam is also home to the most stunning waterfall I've ever seen called Ban Gioc as well as the incredible UNESCO World Heritage Site of Ha Long Bay. The fact that the locals all over Vietnam were so friendly and helpful, and the food was incredible and super-cheap, made the experience all-the-more better.
"No matter where Andres and I are traveling to, we've always got to have our Everki bag with us. We use the Wheeled 420 Laptop Trolley, because this works best for us in terms of helping to keep everything organized."
The different compartments are great - the overall design of the bag makes it so easy to find exactly what you need, when you need it. The bag is also sturdier than others - when I stand it up, it stays put, rather than shifting to one side like the other bags I own. This makes me feel so much more comfortable about packing in my camera and lenses - my equipment is really valuable to me, so the bag they're in needs to be one I can trust.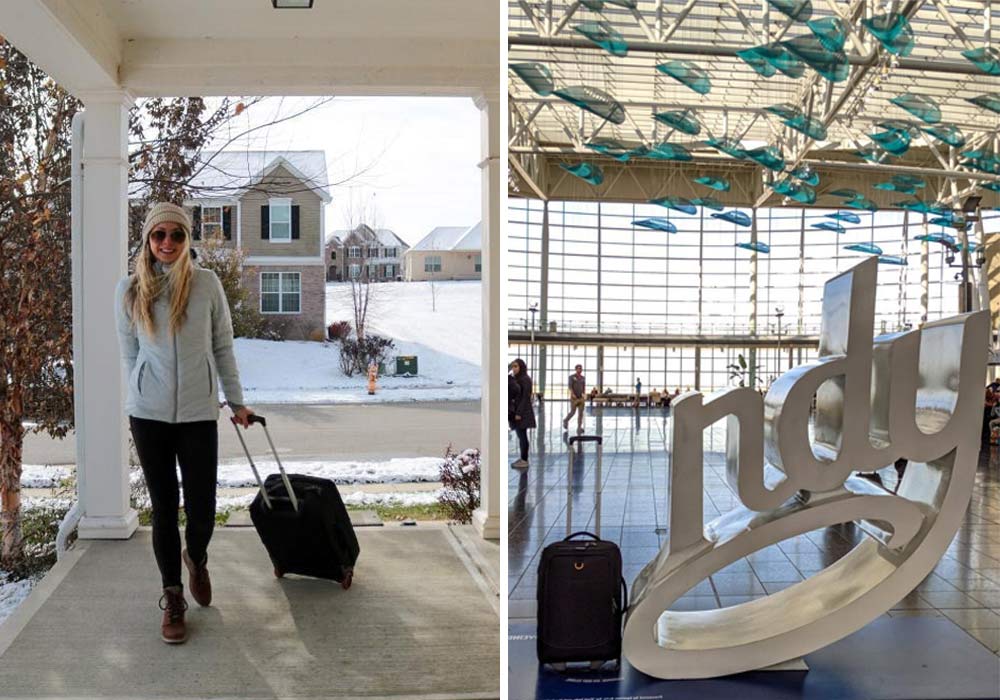 I am always excitedly planning my future adventures. Andres and I have a bucket list of places that we want to see, but we usually make our decisions based on flight prices and deals at the time of planning. If I could choose anywhere in the world to visit, it would be New Zealand, ideally with a stop-over in Australia.
While I do live to travel, I also do really appreciate quality time spent at home. We currently live in Columbus, IN, meaning that we're only an hour away from the amenities of Louisville, Cincinnati and Bloomington. We've also got a stunning state park, some amazing restaurants and so much natural beauty - spending a summer's day out on the lake in a boat is one of our favorite things to do, especially if we also happen to be planning our next vacation at the same time!
PRODUCT MENTIONED IN STORY
READ STORIES OF OTHER PROFESSIONALS
How To Clean Laptop Backpacks And Laptop Bags

Read more >

From Office to Overhead: There's an EVERKI Bag for Everyone

Read more >