ContemPRO
Laptop Shoulder Bag, up to 14.1-Inch/MacBook Pro 15 - Navy
The ContemPRO Laptop Shoulder Bag is the "go-to" choice for a daily laptop bag. The bag offers a slim profile without sacrificing style or functionality, with a dedicated laptop and tablet compartment, spaces for phone, business cards and wallet – here's a great essentials bag for your commute to the office.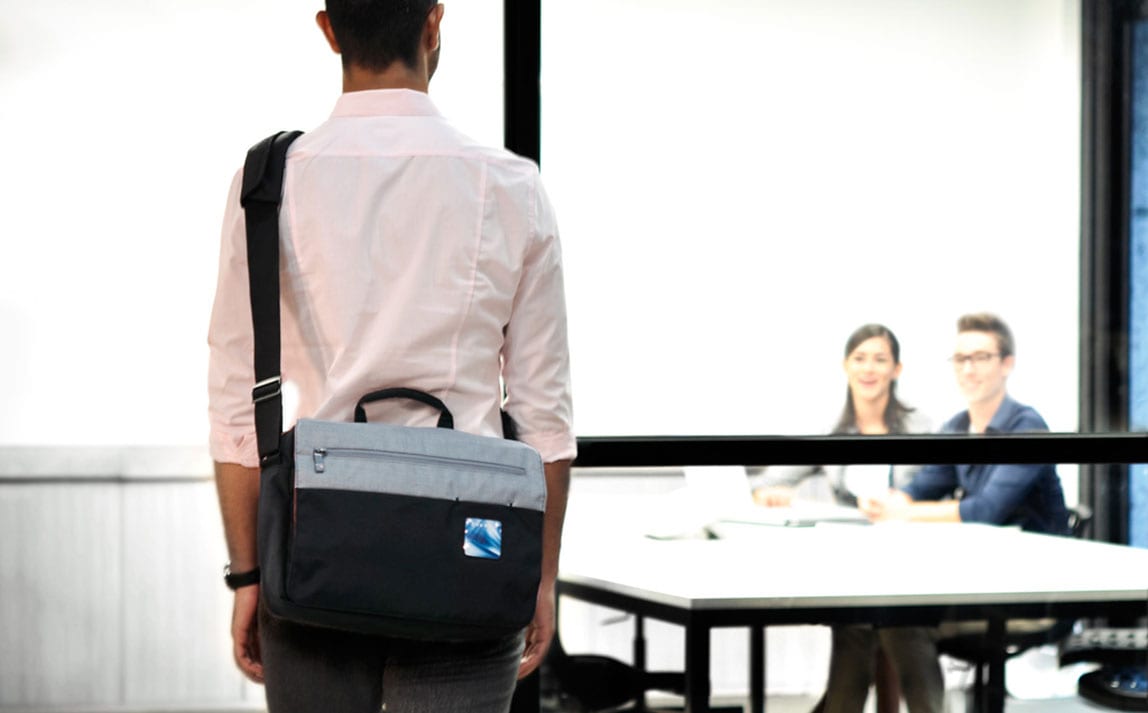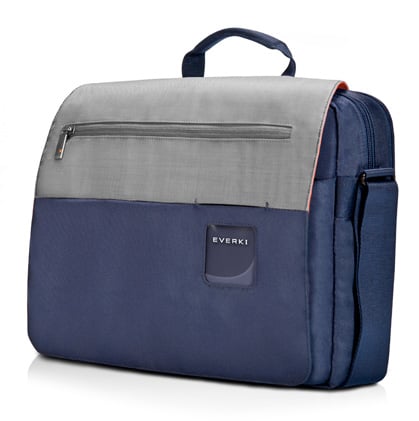 The Laptop Shoulder Bag
When you need a professional bag with a casual look, the Laptop Shoulder Bag is your "go-to" choice. A daily bag that adapts to a multiplicity of functions while retaining that necessary element of style. This bag is your perfect companion for weekdays or weekends. The ContemPRO Laptop Shoulder Bag has a slim profile, and still maintains the carrying capacity to securely fit both your laptop and tablet in the dedicated technology compartment. You'll also find intuitive spaces and slots to organize your business cards, pens and file folders; and it can be carried as a cross-body, over the shoulder, or by the padded carry handle for added versatility.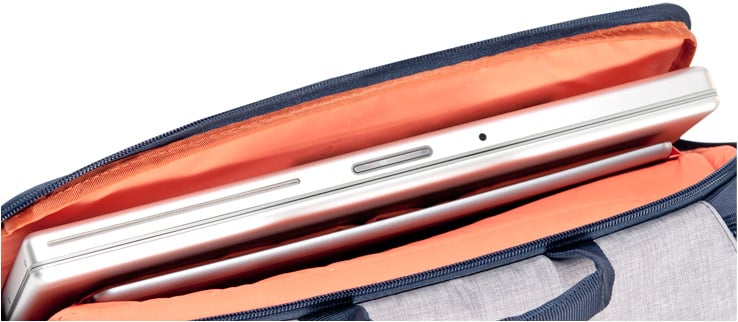 Laptop and tablet compartment
You often carry a laptop and a tablet, and you need a bag to accommodate both. The ContemPRO Laptop Shoulder Bag is designed with a dedicated laptop and tablet compartment that can handle up to a 14.1-inch laptop or MacBook Pro 15 and today's larger tablets. It's designed to allow you access to your laptop or iPad without taking the bag off of your shoulder, or opening up the front flap. It's also padded on the bottom, front and back to safely secure your devices from bumps and knocks – and the tablet pocket is padded to prevent scratches.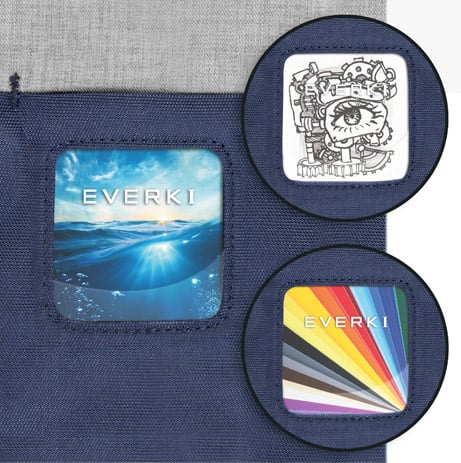 Personalizable window
In every area of your life, you want an outlet of self-expression, even in your business bag; so we crafted the ContemPRO series just for that. Like every bag in the ContemPRO series, the Laptop Shoulder Bag has a personalizable window on the front of the bag that can be customized. The bag comes with a set of images, so choose the image you like or design your own to match your personal style. The window on the front of the bag helps you do what you always do – stand out in a crowd.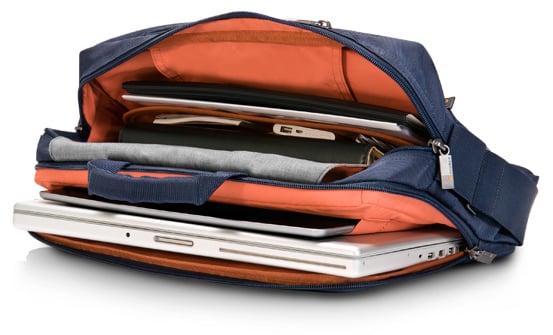 Lean profile, mean organization
Don't let the slim profile and minimalistic design of the Laptop Shoulder Bag fool you. This bag is made for work. The front flap has a quick zip pocket to stow things you need to access on the fly, and the quiet magnetic closure on the flap helps keep the bag slim and sleek. Underneath, you'll find a file divider to keep important papers separate, a front zip compartment with slots for your business cards, and a top quick-access zippered pocket. There's also a sizable rear zip pocket with a phone slot for additional organization.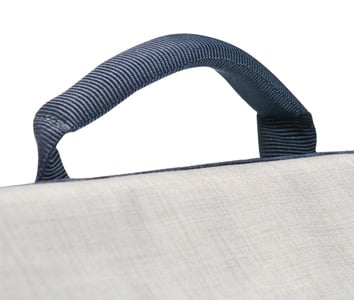 Padded carry handle
The Laptop Shoulder Bag is designed with a padded carry handle because sometimes you need to carry the bag by the handle for extra support or security. Now it's easy and comfortable to carry your shoulder bag in one hand.
Trolley handle pass-through
When you're traveling with many bags, the trolley handle pass-through on the back of the Laptop Shoulder Bag allows you to double your efforts. Simply slip the bag onto the handle of your roller luggage and you're ready to wheel through the airport.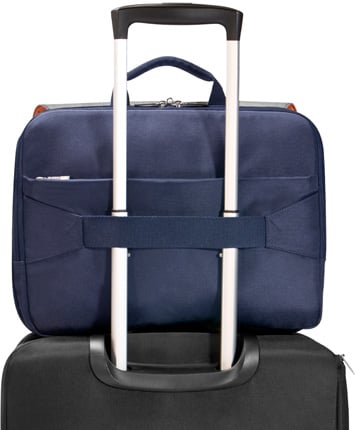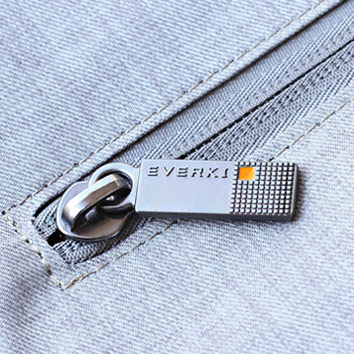 Durable zippers and metal pulls
Have you ever broken a zipper on your favorite bag? We have. That's why we designed the ContemPRO Laptop Shoulder Bag using durable zippers and metal pulls. So your favorite bag can remain your favorite bag.
High-contrast lining
All EVERKI interiors are stylish, high-contrast orange because we know how frustrating it is to mistakenly leave a compartment unzipped, and how difficult it is to organize against a black background. Savvy and Stylish.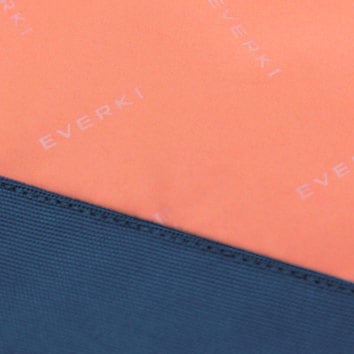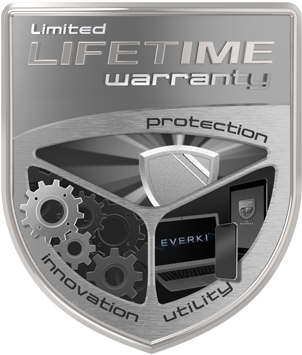 Peace of mind
EVERKI makes products of value because we value our relationships. Every product EVERKI makes comes with our Limited Lifetime Warranty which covers manufacturing defects over the entire life of the product. EVERKI. We give you peace of mind.
Specifications

| | |
| --- | --- |
| Model | EKS661N |
| UPC | |
| Bag Weight | kg |
Customer Reviews
Most Helpful Customer Reviews
Simply outstanding design and materials !!

Absolutely brilliantly designed messenger bag. Highly recommended. I'm using the bag to carry a Lenovo C740 and IPad AIR Gen 3. Carries all flawlessly including accessories with room to spare. Super attractive and functional. Would call it perfect except for one thing. The adjustment on the strap is only on one side thus bringing the plastic adjustment mechanism up in way that interferes with the shoulder padding. I would gladly pay more for the adjustment to be on both sides of the bag which would allow for different body sizes and uses. I sling cross shoulder and over shoulder so this flexibility regarding adjustments would greatly help. ..make the bag perfect.

Great products by a great company !!!

Thank you for your feedback!

You already voted

Sorry, we failed to record your vote. Please try again
Questions And Answers
Can't find your Answer?